Opinion: The Texas State University System: A Promise Broken?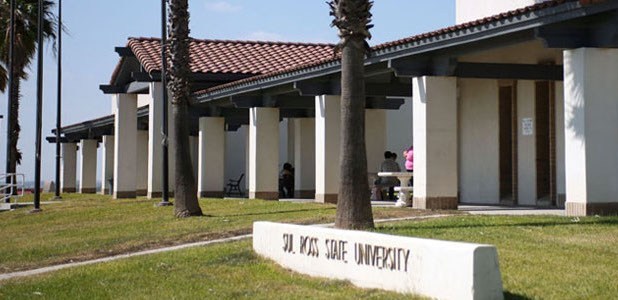 By: Michael Ortiz
From time to time, it has been proposed that Rio Grande College should be put on a track to becoming an institution independent of the main Sul Ross State University campus in Alpine. I myself suggested as much in my October 1 column, "Rio Grande College: Past, Present, Future."
My concerns and those of several of my colleagues have been heard at all levels of our university system. The only response they have elicited is the following memo from our president, Bill Kibler, dated November 16:
"At the November meeting of the Texas State University System Board of Regents, the regents granted me 'dba' (doing business as) authority to conduct business under a unified name for the main campus and the three off-campus instructional sites. This authority comes following our recent SACSCOC review in which the university was tasked with aligning our campuses, academic programs, and policies. The decision was not made lightly and signifies the importance of a unified identity for our university. SRSU Rio Grande College was so named in 1995 as an opportunity to join each site in Del Rio, Eagle Pass, and Uvalde under one name. Now, more than twenty years later, it is time to unify these sites with the Alpine campus and celebrate our identity as a single multi-campus university."
The significance of this change, which was made without local consultation, remains unclear. The import of President Kibler's interpretation is plain. As an institution in its own right, Rio Grande College is no more. In name, at least. Orders have already gone out to change all the signs.
However one spins it, this is another step in the erosion of our ability to respond to local needs, which are not clearly understood by our distant and largely absent administration. It marks a retreat to an outdated model that provides the people of our region with coursework through rented off-campus sites but denies them a university of their own.
The haste with which the change was enacted took RGC faculty and staff by surprise. It came close upon the heels of a provocative November 1 article in the Uvalde Leader-News: "RGC & Sul Ross: Time for a split?" The roll-out of the new combined university seal and campus names took place without prior announcement at a last-minute meeting held last Friday in Del Rio.
Nevertheless, Rio Grande College continues to exist on paper just as before, at least for now. That's important, because it thereby continues to receive its own state funding, which is controlled by the administration in Alpine. RGC was created in 1995 by Senate Bill 875, written by Senator Judith Zaffirini, since the name "better reflects the mission of the university in the region, especially as the institution expands to serve an increasing number of residents from the entire Middle Rio Grande region." That bill remains in effect.
What's more, the three campuses of Rio Grande College will continue to operate exactly as before, in conjunction with one another, and more or less separate from the main campus in Alpine. The students at RGC will still be denied the many services, amenities, and programs available to their peers in Alpine. The only difference is that we're not to refer to the three campuses as RGC, but as Sul Ross Eagle Pass, Sul Ross Del Rio, and Sul Ross Uvalde. It's represented as a shift in branding only.
How tenable is this uneasy balance, by which we call an institution one thing for one purpose and another thing for another purpose? That's not a question I can answer. But I don't see that the rationale behind giving RGC its name in 1995 is any less cogent in 2018. The shift in branding strikes a discordant note for another reason as well.
Sul Ross State University is named for Lawrence Sullivan Ross (1838 – 1898). Ross made his name fighting Native Americans in north Texas. It was he who forcibly "rescued" Cynthia Ann Parker, mother of Quanah Parker, from the Comanche. (She later died of grief.) He subsequently served as a Confederate States Army general during the American Civil War. Later in life he served as state governor and president of Texas A&M University. He died in 1898.
Is this actor in the two great tragedies of American history – the destruction of native cultures and the institution of slavery – really the image we want for the university that serves our ethnically diverse southwest Texas communities?
The University of Texas at Austin made headlines in 2017 when it removed the statues of three Confederate leaders commissioned in 1919. "We do not choose our history, but we choose what we honor and celebrate on our campus," wrote University president Greg Fenves at the time.
Students on the Texas A&M University campus protested the presence of a similar statue of Lawrence Sullivan Ross, sculpted by the same artist and erected in 1918, by draping Confederate flags across it. University president Michael K. Young refused to have it removed, however, arguing that Ross was being honored for his service to Texas A&M, not the Confederacy.
Ironically, a bronze statue of Ross was erected on the SRSU Alpine campus in 2014.
Regarding the older statues, it must be recognized that they were commissioned at a time when many now-controversial Confederate monuments were being erected across the South. They are not artifacts of the Civil War, but more recent memorials to a romanticized past that were created in a society divided by racial segregation.
Ross was a man of his time, and it is unfair to judge him by modern standards. But refraining from judgment is not the same as continuing to impose his mixed legacy on students and communities. Furthermore, important though Ross may have been to Texas A&M, he has no historical connection to the university that bears his name (which was created in 1917) or to this region.
The real problem, however, is not one of branding. Nor is it even one of cultural and geographical separation, though these may account for the pronounced absence of engagement with our local communities on the part of the SRSU administration. In the end, the problem is one of size.
Whenever the question of independence arises, the inevitable response on the part of the SRSU administration is that this area lacks the population to support such an institution. For instance, it was recently pointed out that Laredo, which supports Texas A&M International University, has about 240 thousand residents, whereas Del Rio, Eagle Pass, and Uvalde have a combined population of only about 80 thousand. Despite the many historical similarities, it is argued, there is no real parallel between RGC and TAMIU.
This strikes me as an ineffective argument. For one thing, if we're to compare apples to apples, then what of Alpine, which has a population of only five thousand? What's more, in 1990, several years after TAMIU became independent, Laredo had a population of only about 120 thousand. But, more importantly, the argument ignores the real nature of both RGC and SRSU Alpine, neither of which are urban universities.
RGC is distributed among three campuses in small cities, with many students residing in outlying communities. Val Verde, Maverick, and Uvalde Counties alone have a combined population of about 140 thousand. If we add Zavala, Dimmit, Frio, and Kinney Counties, which contain such cities as Crystal City, Carrizo Springs, Pearsall, Dilley, and Brackettville, where many RGC students reside, the population amounts to about 190 thousand. And we haven't even begun to consider the large and rapidly growing cities of Ciudad Acuña and Piedras Negras, Mexico, from which many students come to this side of the border to study.
By contrast, Brewster County, where Alpine is located, has only about 10 thousand residents. If we add in every county adjacent to Brewster – a few of the largest in the state – we still have a population of less than 40 thousand. And some of these counties are actually shrinking in population. Alpine is also in the middle of the longest stretch of border without ports of motor entry.
There may be a region in Texas where the population doesn't warrant an independent university, but, if so, it's not the region served by RGC.
But, it might be asked, if that's the case, then why has RGC's enrollment hovered at about a thousand for decades, despite the growth of the communities it serves and the junior college with which it partners? The answer is clear. The size of a tree branch is limited by the size of the trunk. The Alpine campus hasn't grown significantly in decades. Thus, RGC has not grown. The fact that SRSU's vision for the future is simply to return RGC to its status of twenty years ago and try that again is practically an admission of defeat.
If we want RGC to grow and, perhaps, eventually become its own institution, then it must be separated from SRSU – for the good of both institutions – and attached to a different partner, a university or university system with the resources and vision to create a new kind of institution to serve the unique rural-to-urban environment that is southwest Texas.
I'm only one community member, but here is what I envision.
I see a university with a main campus and administrative center in Eagle Pass. It has classrooms, laboratories, a library, and a dormitory. I see additional classroom campuses in Del Rio and Uvalde. I see study centers with computer labs in Crystal City, Carrizo Springs, Pearsall, and Hondo. This university would not compete with Southwest Texas Junior College, but complement it as its continued partner.
Instructional technology has advanced to the point that this university could provide an adaptable hybrid approach to long-distance education, giving the students of our region an affordable, flexible, human-centered educational experience unlike traditional online programs. Agreements could be forged with area high schools on both sides of the border. International business studies centers could be established in the border cities, and partnerships made with universities in Coahuila. There could be a STEM academy like the one established by TAMIU in Laredo.
RGC is small now, it is true. It is like a seed that has long lain in the earth, waiting to germinate. Now is the time for it to sprout. With its institutional knowledge of how to deliver content to the people of our region, it could grow into something profoundly beneficial.
Branding is crucial, so here are two proposed names for this visionary university. It could be named Texas State University of the Rio Grande, in recognition of the binational, multiethnic character of our communities. Or, seeing that the Texas State University System already has universities named for Sam Houston and Mirabeau Lamar, it could be named for the Mexico-born physician, statesman, scholar, and Texas revolutionary Lorenzo de Zavala.
Arguments against the idea of an independent university in our region generally suffer from the strawman fallacy. RGC simply doesn't have the resources as it currently stands to become its own institution, it is said. Well, no one is arguing the contrary. Of course none of this could happen overnight. But the continued refusal to put RGC on a track to reaching that point does a disservice to our region, perpetuating its history of educational marginalization. And the continued insistence that RGC remain an atrophied appendage of SRSU amounts to such a refusal.
There are hurdles to be cleared. Of course there are. But it's been done before, and it can be done again. It's time for us to stand up for our right to educational self-determination, and call upon our elected officials and public institutions to do the same. Si, se puede. Let's do it.
State Congressman Dennis Bonnen, who recently announced that he has the votes needed to become the next Speaker of the House, has asked TSUS Chancellor Brian McCall to head up his transition team. Faculty of RGC have been assured that this is a very good thing for the system. They have also been informed that the idea of independence is practically certain to go unheeded, as Chancellor McCall and the entire TSUS Board of Regents stand with President Kibler in the direction our school is going.
But I ask them: If the middle Rio Grande region is so much more populous than west Texas, and growing so much more rapidly, why do they see fit to allow RGC to subsist as a mere prop for an institution that is itself struggling to grow? Is that all we're good for? Do they think we should just be grateful for whatever we can get? What's really going on here?
The Texas State University System has squatted on this region for over 45 years, allowing RGC to stagnate, and thereby holding back the cause of higher education in Eagle Pass, Del Rio, Uvalde, and other area communities. It's up to the Texas State University System to make it right. Perhaps a little of its expanded political influence could be used to better things in our often overlooked and unheard corner of the state, where, it seems, things never change until someone is willing to stand up, make a nuisance of themselves, and be labeled a malcriado – a bratty child – by the powers that be.
If they won't do it, then perhaps another university system will.
The views the author expresses are his own and represent neither Sul Ross State University nor the Texas State University System.