Conjunto Music Fans Remember Jimmy Garcia on his 13th Anniversary of Passing Away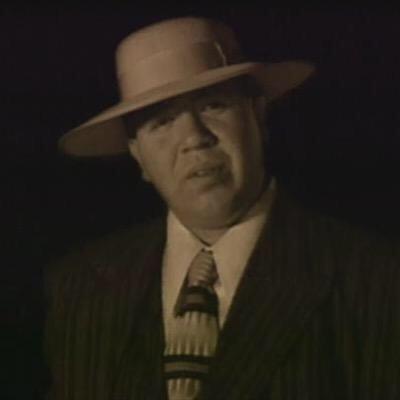 Thirteen years ago on July 19, 2002, the Conjunto and Tejano Music World came to a standstill and be-felled by sadness as the news of the tragic death of legendary musician and singer Santiago "Jimmy" Garcia was announced.
Jimmy Garcia co-founded Los Garcia Brothers from Eagle Pass, Texas, formerly known as Los Clavelitos.
Although 13 years have passed, Jimmy is still remembered by thousands of fans, friends and his family for the beautiful person he was both on and off-stage. He was very humble and warm with everyone he met or touched.
His unique and strong style of accordion playing and vocals made him an international music icon, particularly among Conjunto and Tejano Music fans. His strong accordion and vocals propelled Los Garcia Brothers into the international music scene and fame among world music lovers and fans.
Santiago "Jimmy" Garcia, was born on August 28, 1974, in Eagle Pass, Texas and picked up music at an early age under the guidance and tutelage of his father, Joe "El Jefe" Garcia, and at the age of sixteen he formed Los Clavelitos de Jimmy Garcia, a family-based band with his brother, Joe "El Bro" Garcia, Jr., in 1990.
Jimmy and his brother Joe were accompanied by their father, Joe and Bajo Sexto Player Frank Rodriguez of Quemado, Texas for many years as they slowly ascended to the top of the Conjunto and Tejano music world.
Los Clavelitos emerged as a rising band with that unique Conjunto genre style to the delight of music fans and were later renamed Los Garcia Brothers, which until today carries the name in honor of Jimmy, as his brother Joey continues making the Garcia Brother's name a legacy in the Tejano Conjunto music culture.
"Who will ever forget them, they were and continue to be part of our history. Up to now, you can't help but relive memories of times passed that survive through the memories of their music. That is something that we will forever be grateful for. We must appreciate their dedication to making music that you to this very day find comfort in. Music that would make you forget about your problems even if it was for a few moments while you were seeing them perform live or hearing their music play through the radio. Who hasn't ever just sang your heart out while listening to those vatos locos," said a longtime fan.
Jimmy Garcia will forever be known as a master of music creating a unique sound, belting out electrifying polkas and cumbias that uniquely blended his accordion skills and saxophone playing together with a beautiful personality that would capture an audience while he performed.
The legacy that Jimmy has left behind can never be forgotten as he took an idea and created his opportunity of a lifetime and ran with it, for 11 straight years dedicating himself alongside his father and brother into cementing Los Garcia Brothers name amongst the top Tejano Conjunto elite.
Eleven years after beginning his musical career, Garcia and his band were awarded the 2001 Album of the Year Award in the conjunto category for Los Garcia de Jimmy Garcia at the Annual Tejano Music Awards and named the Most Promising Band. The following year, the Tejano Music Awards once again awarded Los Garcia Brothers with the conjunto album of the year award.
On July 19, 2002, Santiago "Jimmy" Garcia died at the age of 27 years young in a tragic one-car accident near La Pryor, Texas.
He was survived by his common-law wife, their son and daughter, and two daughters from a previous marriage.
13 years to the date Jimmy Garcia remains on people's mind and hearts as he is often remembered as a modest, humble man that was brought up under the Hispanic culture and roots that live on through his musical songs and performances.
13 years after Jimmy's passing his legacy and the Garcia Brothers name continues as his brother Joey "El Bro" Garcia, spearheads the group living, his and Jimmy's dream on stage with musical performances in the United States as well as in Mexico as well as launching his own record label, El Bro Records.
Joey alongside his father, Joe, continue recording the very conjunto music that launched their dream many years ago, while they were an up and coming conjunto band out of Eagle Pass, Texas.
Jimmy's dreams continue on, through the Garcia Brothers name and because they continue "making it conjunto carnal."