Eagle Pass Entrepreneur and former TABC Officer Narciso "Chicho" Rodriguez, Jr. passes away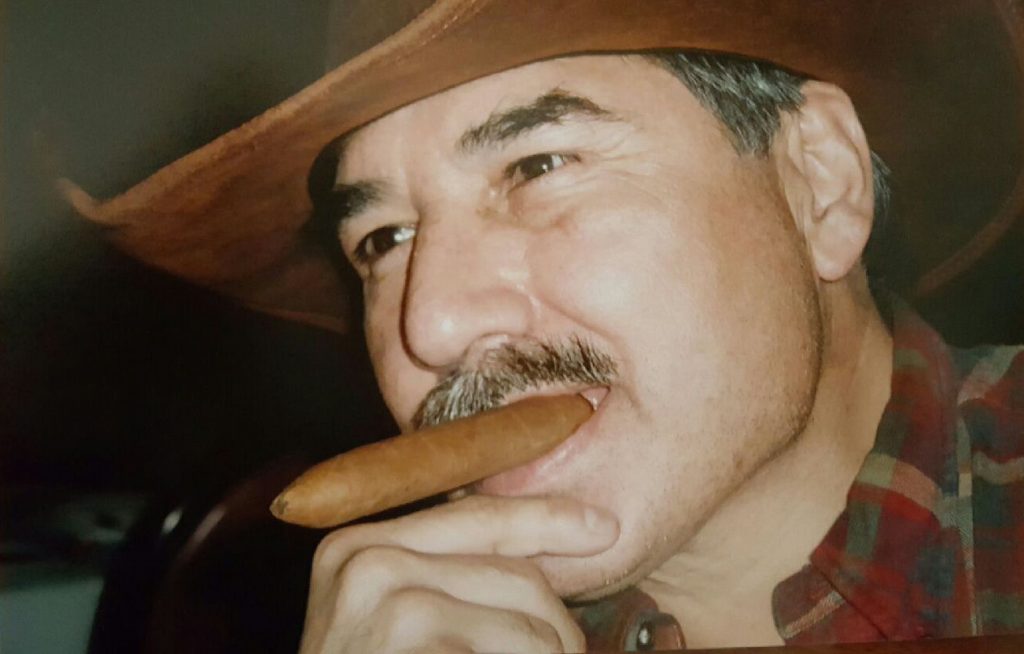 Eagle Pass, Texas native and highly-respected entrepreneur Narciso "Chicho" Rodriguez, Jr., age 66, passed away on Thursday, March 16, 2017, in Eagle Pass, Texas, leaving many Eagle Passans mourning for their beloved husband, father, grandfather, high school classmate, business colleague, and friend upon learning of his demise.  Rodriguez was a graduate of Eagle Pass High School in 1970.
Rodriguez was known as "Chicho" in the community and was very well-liked.  Rodriguez and his family owned for many years in the community a gasoline service station known as "Chicho's Gas Station," located on Garrrison Street.  In addition, Rodriguez worked for many years as an Officer of the Texas Alcoholic and Beverage Commission, where he retired from and continued working at the family-owned gas station after retirement.
Rodriguez was a passionate outdoorsman and loved to hunt and fish in Southwest Texas, particularly in his native Maverick County.  His favorite hunting past time was whitetail deer hunting and loved to trade deer hunting stories and folklore among friends and family. For 12 years, Rodriguez was a proud and passionate sponsor of the former Maverick County Big Buck Contest allowing his gas station to serve as the deer hunting contest headquarters. Hunters from all over the United States and Mexico entered their whitetail deer trophies in the Maverick County Big Buck Contest and traded exciting deer hunting stories with "Chicho."
Funeral arrangements for Narciso "Chicho" Rodriguez, Jr. are under the direction of Memorial Funeral Chapels with public viewing commencing on Sunday, March 19th, from 11 A.M. to 9 P.M. and a Rosary Service at 7:30 P.M. followed by another viewing session on Monday, March 20th, from 8 A.M. to 9:30 A.M. followed by a Mass at 10 A.M. at Our Lady of Refuge Catholic Church and interment following mass at the Our Lady of Refuge Catholic Cemetery in Eagle Pass, Texas.
Rodriguez is survived by his wife, Alicia B. Perez Rodriguez, and four children, Narciso "Chicho" III Rodriguez, Lisa Bennett, Anita Rodriguez, and Robert Rodriguez and five grandchildren, Justin Ray Rodriguez, Corinna L. Rodriguez, Monique L. Rodriguez, Angelina Bennett, and Lisa Marie Bennett.
He was predeceased by his parents, Narciso and Celinda Rodriguez.
Rodriguez's children recall him as teaching them to live life to the fullest and to love, respect family, friends and customers, and to work hard and be the best they can be in all their endeavors.  His children credit him for being always there for them and their "Superman."  He will be deeply missed and remembered.
The Eagle Pass Business Journal expresses its deepest sympathy to the Narciso "Chicho" Rodriguez, Jr. Family on his passing.