In Loving Memory of Alicia G. Vera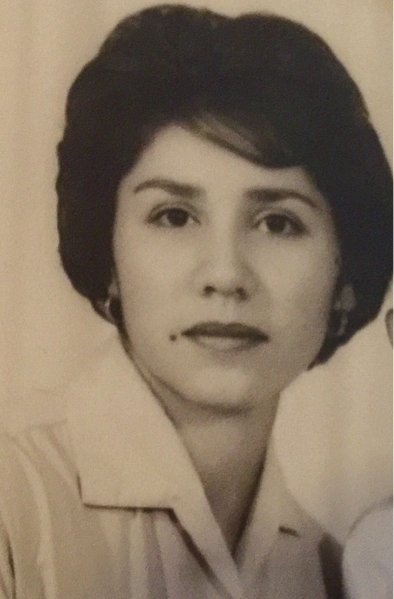 Alicia G. Vera
June 13, 1933 – August 4, 2017
A beloved sister, friend, cousin, aunt, wife, mother, grandmother and great grandmother was called by the Lord.
Alicia was a kind, loving, charismatic and passionate human being who lived life to the fullest, on her own terms. She left an indelible impression on everyone that she met. This is what made her special.
Alicia's love knew no bounds. She cared deeply about her family and friends. She was happiest in their presence.
Alicia enjoyed sewing, decorating, shopping, staying involved in her church, and most of all, spending time with her precious grandchildren.
She was preceded in death by her husband, Florencio J. Vera, her parents, Jesus Gonzalez and Juanita Sifuentes Gonzalez; as well as by her brothers, Rodolfo Gonzalez and Jesus Gonzalez.
Alicia is survived by her sons, Orlando (Linda) Vera and Rodolfo Vera; grandchildren, Orlando Vera, Jr., Carlos Eduardo Vera, Deirdra Lynette Vera, Alec Nathan Vera, Brianna Denae (Matt) Henson, Brandon Vera and great grandson, Shane Henson; her brothers, Ricardo (Carmen) Gonzalez, Juan (Delia) Gonzalez; Rogelio (Estella) Gonzalez, her sisters, Olga (Rafael +) Morin, Lucilla (Mario) Perez, and Rosa Peña. She is further survived by numerous nieces, nephews, other loved relatives and friends.