U.S. Border Patrolman Killed in Head-On Auto Collision in Maverick County, Texas on Christmas Day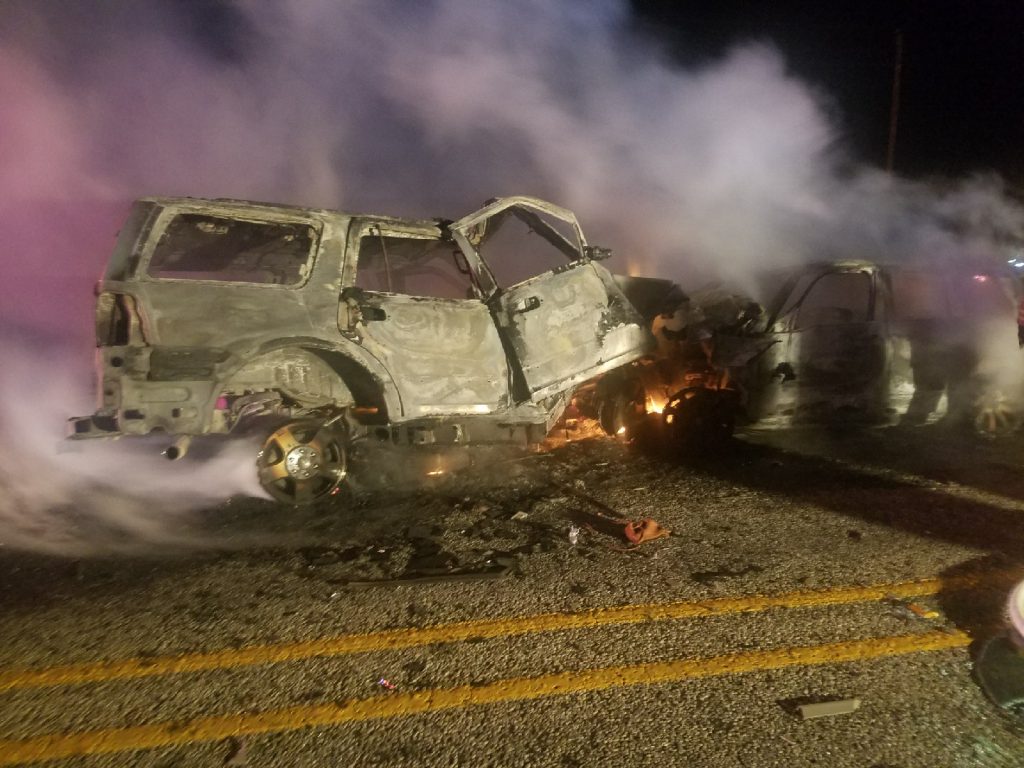 By: Miguel Munoz, Eagle Pass Business Journal, Inc., Copyright 2017
A United States Border Patrolman, Antonio Cordova, age 27, was killed in a head-on auto collision on Monday, December 25, 2017, near Eagle Pass, Texas in Maverick County while returning home from work at the Uvalde, Texas Border Patrol Station. Cordova was driving a Mercedes Benz SUV while returning home from work.
Cordova was traveling south on FM 481, also known as Old Uvalde Road, during Christmas Day returning home from working at the Uvalde, Texas U.S. Border Patrol Station while the other automobile, a Ford Expedition, was traveling north on FM 481 when the accident occurred at approximately 11:30 P.M.  Cordova died at the scene of the accident in his Mercedes Benz SUV due to the serious injuries sustained in the tragic head-on fatality accident.
The Ford Expedition was driven by Ruby Garza, age 51, of Uvalde, Texas and had three passengers accompanying her.
Ruby Garza died at the scene of the accident due to the severity of the accident and the two automobiles bursting in flames either upon impact or after impact.
A passenger in the Ford Expedition, Julia Vasquez, age 51, of Uvalde, Texas died while en route to the hospital or at the hospital.
Two other passengers in the Ford Expedition survived the accident and were transported to a hospital.
FM 481 is a two lane Texas rural farm to market highway without any shoulders and has a notorious reputation for being a dangerous road, particularly at night.  FM 481 was closed for five to six hours after the accident as first responders attended the victims and investigated the accident.
The fatal auto accident is under investigation by the Texas Department of Public Safety.