Campus Consortium awards $252K grant to SWTJC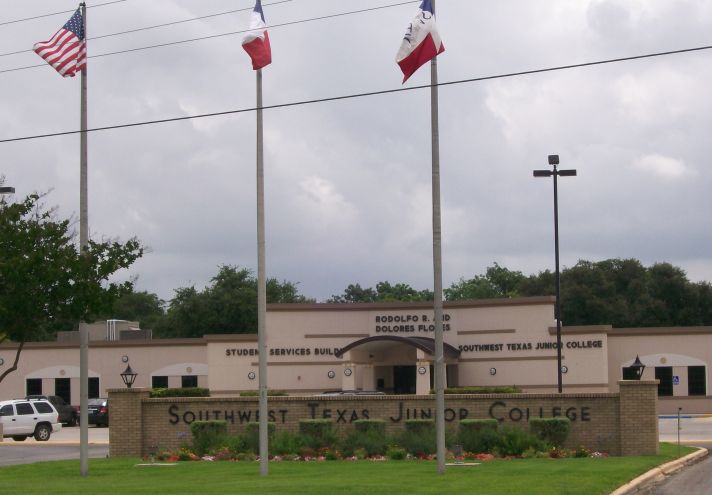 (Press Release) Campus Consortium, the largest global education association of schools, colleges and universities, awards Southwest Texas Junior College (SWTJC) a $252,465 Grant to implement a mobile app for students and faculty. Located in Uvalde, Texas, the college is a highly ranked Junior College and recently named in the top 150 U.S. Community Colleges by the Aspen Institute. SWTJC is a comprehensive, public, two-year College serving eleven counties in Southwest Texas. The College provides accessible, affordable, high-quality education that prepares students to successfully transfer to senior colleges and universities; enter the job market; pursue their professional and personal goals; and contribute to the economic growth of the region.
"SWTJC consists of nine campuses and we had over 6,600 students enrolled during the Fall 2017 semester. We have made numerous improvements in our technological services, yet we did not have mobile applications until this time. Campus Consortium's generous grant will transform the college on various levels", said Hector Gonzales, Southwest Texas Junior College President.
Gonzales also added, "69% of our students qualified for Federal Financial Aid in our Fall 2017 semester and many have full-time jobs in addition to attending College. Online and distance learning continues to increase each semester, the ability for our students to access the Student Information System and all associated services via a mobile application would increase access for our students from now on."
The grant covers 100% of the mobile app software licensing costs associated with implementing a mobile app over five years and will enable Davis College to build their official mobile app through the technology provider Unifyed.  The mobile app will consist of 14 basic applets like Campus News, Emergency Numbers, Campus Events, Social Media, Parking, Dinning etc. In addition, it will also feature Unifyed Applets for LMS, Academic and Unifyed Campus Bulletin Board, What's Up.
"We pleased to award Southwest Texas Junior College with the Mobile Campus Grant. We believe they are working towards enriching education and adding value to every student's learning phase.  The app will help them make campus life more interactive and student-friendly, which is an added advantage for any institution," states Anjli Jain, Chairman of the Campus Consortium. "We congratulate them on receiving the Campus Consortium Grant."
To learn about and apply for a Campus Consortium Grant, please visit campusconsortium.org/grant-programs
###
About Campus Consortium
Campus Consortium is a leading education association with more than 37,000 higher education institutions and K-12 school district members. The Campus Consortium's mission is to help members reduce the time, cost and effort associated with implementing enterprise IT services by leveraging shared IT services, lessons learned and best practices so that each member can avoid reinventing the wheel. For more information, please visit Campus Consortium or contact Marketing Desk
About Southwest Texas Junior College
As far back as 1926, a few far-sighted citizens of Sabinal and Uvalde advocated a junior college for this vast Southwest Texas area to be located in Uvalde, but it was not until twenty years later that this dream became a reality. Today Southwest Texas Junior College is a comprehensive, public college serving eleven counties in Southwest Texas. For more information, please visit http://www.swtjc.net/index.html