Federal Jury Finds Kickapoo Tribal Member Guilty of Voluntary Manslaughter, Assault with a Deadly Weapon, and Assault Resulting in Serious Bodily Injury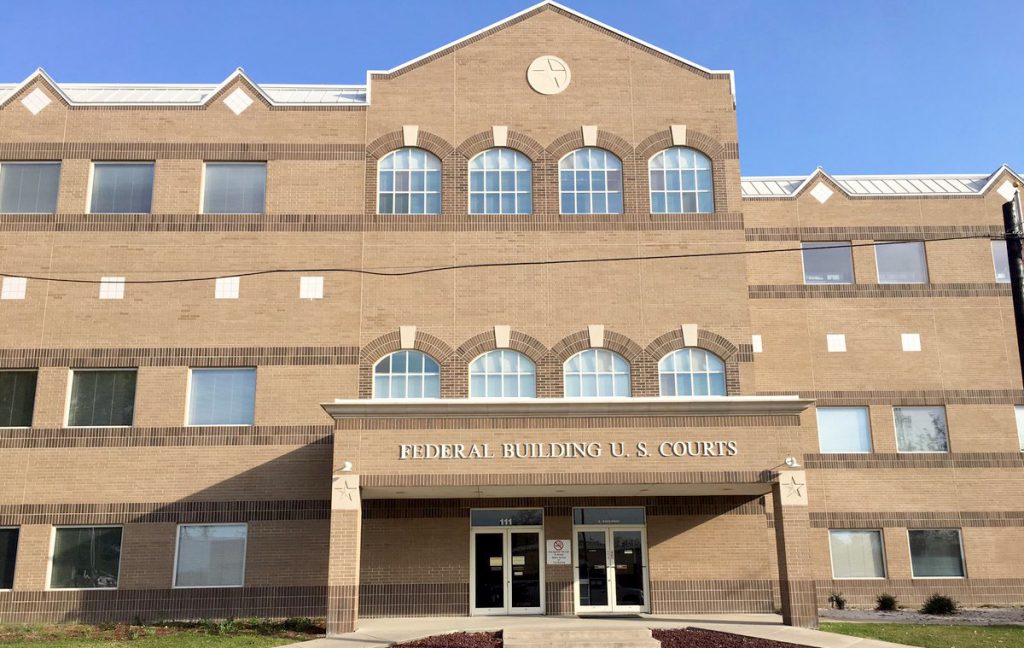 By: Miguel Munoz, Eagle Pass Business Journal, Inc., Copyright 2019
An eight women and four men federal jury deliberated less than two hours on Wednesday, June 19, 2019, to reach a verdict in the criminal case of United States of America versus Adan Suke, Jr. in the United States District Court for the Western District of Texas, Del Rio Division, before U.S. District Judge Alia Moses finding Defendant and Kickapoo Traditional Tribe of Texas member Adan Suke, Jr. guilty on the offense of voluntary manslaughter (instead of second degree murder), assault with a deadly weapon, and assault of resulting in seriously bodily injury against former Kickapoo Traditional Tribe of Texas member Carlos Trevino arising from an incident on November 3, 2006 at the Kickapoo tribal reservation near Eagle Pass, Texas.
Defendant Suke was not found guilty of Count I of the Criminal Indictment charging him with Second Degree Murder, but rather was found guilty by the federal jury of the lesser offense within Count I of Voluntary Manslaughter, sparing Suke a potential sentence of life imprisonment.
The United States of America was represented by Assistant United States Attorneys' Justin Chung and Paul T. Harle while the Defendant was represented by Attorney Robert Garza of Del Rio, Texas.
U.S. District Judge Alia Moses scheduled a sentencing hearing against Adan Suke, Jr. for November 6, 2019.
The case took almost 13 years to bring to justice due to Defendant Suke leaving the United States for Mexico shortly after the fatal November 3, 2006 incident. Suke went to go live in the Kickapoo tribal reservation in Nacimiento, Coahuila, Mexico for almost 12 years until his return in 2018 to the United States, when he was finally arrested and detained on the outstanding federal criminal indictment filed on January 9, 2008. Defendant Suke has the legal right to appeal the jury's verdict to the United States Fifth Circuit Court of Appeals in New Orleans, Louisiana should he choose to do so.
The case caused great consternation and grief among the Kickapoo Traditional Tribe of Texas members during the past 13 years and hopefully the jury's verdict will assist the small tribe of approximately 1,000 members bring closure to this tragic and fatal incident.