2019 EPISD Stadium Rules/Tips – EPHS Eagles vs Winn Mavericks Football Game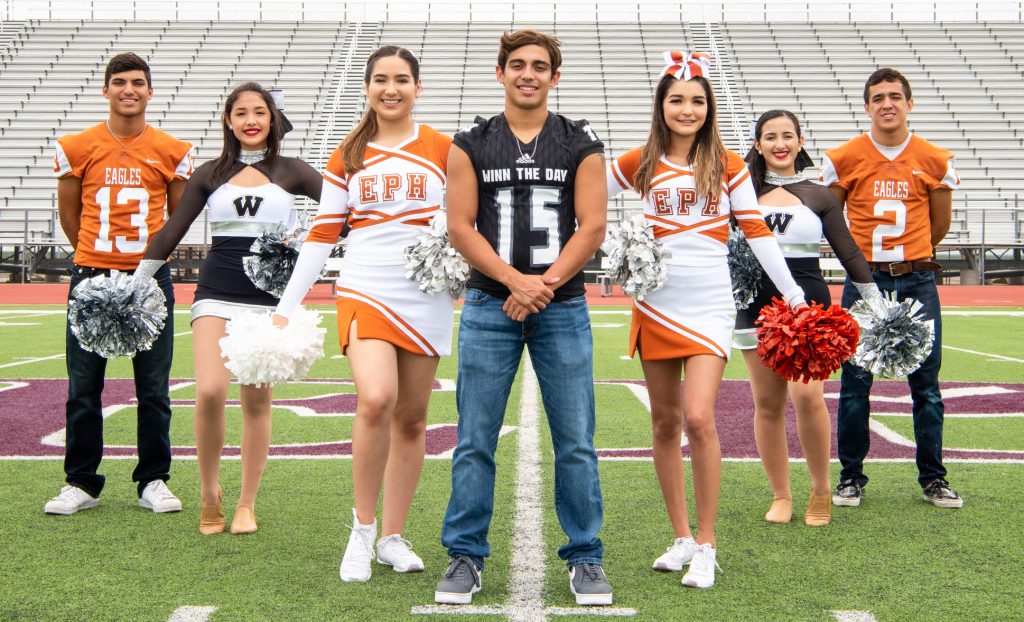 Tip 1: Signs
Paper banners or painted posters are not allowed in the stadium, but spirit signs are allowed to be tied to the stadium railing as long as they don't obstruct view and are in good taste and inoffensive.
Tip 2: Prohibited Items
Balloons, confetti, confetti cannons, powder and all similar items are not allowed. If you are found with them, they will be confiscated. If you use them during the game you will be removed. This also includes no outside food or drinks ie coolers, ice chests.
Tip 3: Safety
There is absolutely no climbing of the rails from the bleachers into the field. Presence on the field before, during and at halftime are strictly reserved for dancers, cheerleaders, flag detail, band, tunnel and breakthrough personnel, photographers and media. Spectators are not allowed on the field or able to cross from home to visitor or vice-versa.
Tip 4: Noisemakers
Noisemaking devices are not allowed. The only musical instruments allowed are those that the bands are using. Also, only the home team will be allowed use of the speakers.
Tip 5: Carpooling
Due to the excessive construction in front of the south entrance to SAC we are asking for spectators to please use the east entrance on 480. Also, as this is always a highly attended game carpooling is strongly suggested
Tip 6: Reserved Seating
After the 1st quarter of play, all reserved seats are no longer guaranteed. This also includes if you are a season ticket holder. Please make plans to attend early or on time.
Tip 7: UIL Rules
Circumstances which are viewed by stadium administrators as dangerous, damaging, or detrimental to the atmosphere of the game are absolutely prohibited. If you are caught participating in anything that causes disruption to the game you will be asked to leave and tickets are non-refundable and non-transferable. Please remember all this before coming into the stadium.