C.C. Winn Family Donates Land for New City Sports Complex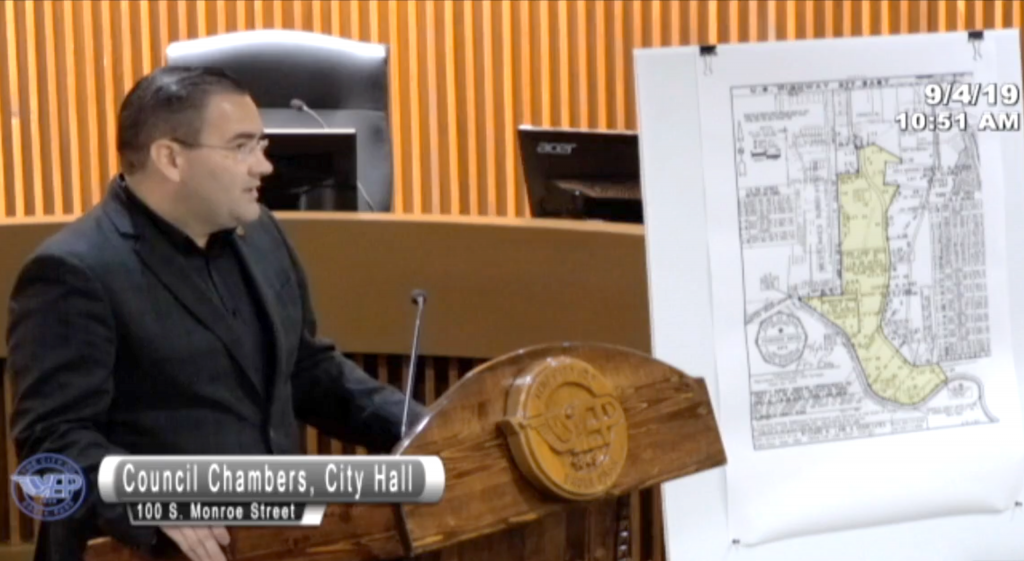 By: Ricardo E. Calderon, Eagle Pass Business Journal, Inc., Copyright 2019
Eagle Pass Mayor Ramsey English Cantu announced at a press conference held on Wednesday, September 4, 2019 that the C.C. Winn Family have donated a total of 124 acres to the City of Eagle Pass, Texas for the development of the new $12 Million City Sports Complex.
Mayor Cantu thanked the C.C. Winn Family for their generous philanthropic and charitable donation to the City of Eagle Pass of these 124 acres, estimated to be valued at $2 Million. The Winn Family have made several important philanthropic donations to the community in the past.
Mayor Cantu stated that the land donated by the Winn Family is adjacent to U.S. Highway 277 North between McCoy's Building Supply and C. C. Winn High School. Cantu added that the City of Eagle Pass had been discussing with the Winn Family this donation since February of 2019 and the final paperwork is being finalized.
Cantu noted that the City of Eagle Pass has been in discussions with the Texas Department of Transportation to design, develop, and construct an extension of U.S. Highway 57 from Main Street to El Indio Highway (FM 1021) to allow greater access to the new proposed City Sport Complex as well as enable traffic to flow through El Indio Highway, opening new opportunities for development of commercial and residential properties in the area.
Cantu stated that a new roadway would be constructed off of U.S. Highway 277 North allowing access to the new City Sports Complex.
The new City Sports Complex will have six baseball/softball fields, a football field, soccer fields, tennis courts, volleyball and basketball areas, walking trails, and a splash water recreation area, said Mayor Cantu.
Mayor Cantu also announced that Hellas Construction will be working with the City of Eagle Pass in developing and constructing the new Sports Complex. Cantu noted that Hellas Construction has experience in developing sports complexes, including the home of the Dallas Cowboys, AT&T Stadium.
Prior to the Winn Family's donation of the 124 Acres, the City of Eagle Pass was considering building the new Sports Complex at the existing City Sports fields at Fort Duncan Park. However, the Winn's Family philanthropic donation has changed the City of Eagle Pass' initial plans.
Mayor Cantu noted that this valuable philanthropic donation by the Winn Family will bring great benefits to the citizens of Eagle Pass and Maverick County.