Eagle Pass Port of Entry CBP Officers Intercept Methamphetamine Worth Over $630K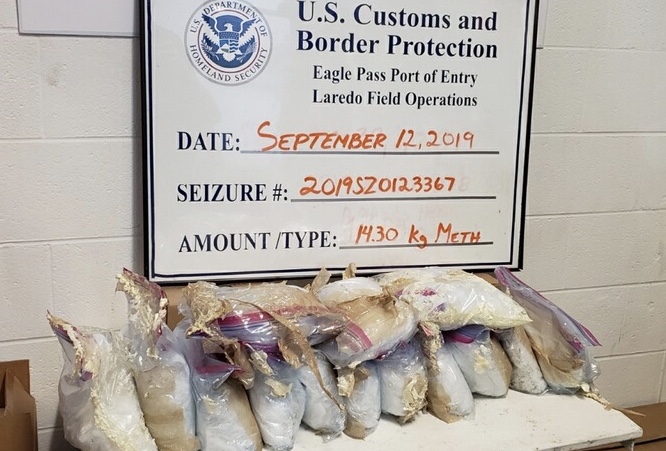 (Press Release) – U.S. Customs and Border Protection (CBP) Office of Field Operations (OFO) officers at the Eagle Pass Port of Entry intercepted a noteworthy amount of hard narcotics with an estimated street value of $630,515.60 in one enforcement action at the International Bridge I.

"Our CBP officers' knowledge of concealment methods, combined with their use of available assets and technology played a key role in the discovery," said Port Director Paul Del Rincon, Eagle Pass Port of Entry. 
The seizure occurred on Thursday, September 12 at the International Bridge I when a CBP officer referred a 2003 Ford Expedition driven by a 43-year-old male United States citizen for a secondary examination. A canine and physical inspection followed by a non-intrusive imaging system scan of two ice chests in the cargo area of the vehicle resulted in the discovery of a total of 14 packages containing 31.52 pounds of alleged crystal methamphetamine.

CBP officers seized the narcotics and the vehicle. The case was turned over to Texas Department of Public Safety for further investigation.
For more information about CBP, please click on the attached link.