Fallen Border Patrol Agent Tyler Robledo Honored at Carrizo Springs Memorial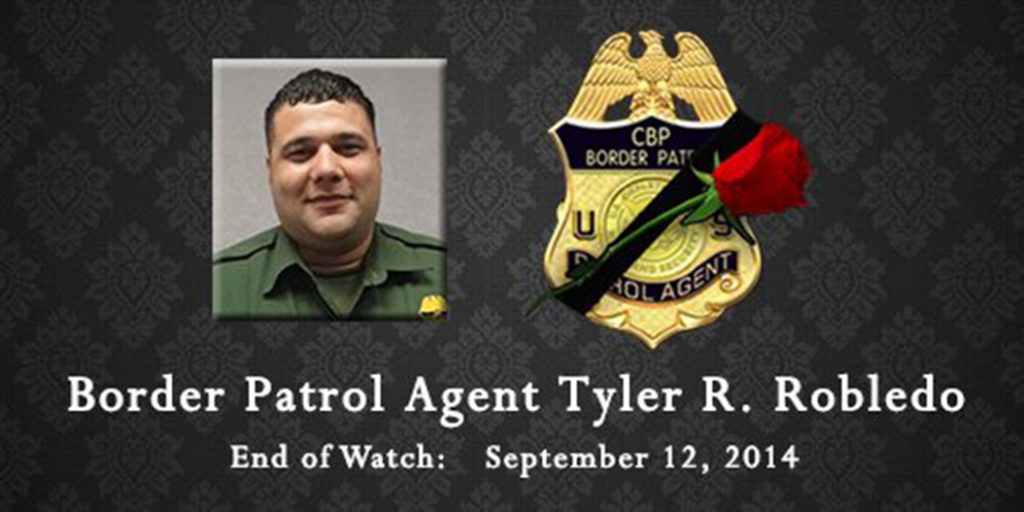 (Press Release) A celebration of life ceremony honoring Border Patrol Agent Tyler Robledo was held on Sept. 12, in Carrizo Springs, on the fifth anniversary of his death.  
"I am happy that the family is here to help us honor Tyler," said Vanessa McKeon, Patrol Agent in Charge of the Carrizo Springs Station.
Maverick and Dimmitt counties have voted to rename Farm to Market Road 2644, as "Border Patrol Agent Tyler R. Robledo Memorial Highway" pending final Texas Department of Transportation approval. The two-mile section of FM 2644 where Agent Robledo perished was also adopted through the Adopt-a-Highway program in memory of Agent Robledo.
The ceremony included a release of white balloons, with the words "forever in our hearts". The Robledo family and Border Patrol representatives then visitited the memorial site, where they talked and shared memorable stories.
Border Patrol Agent Tyler Robledo was killed in the line of duty, when his service vehicle was hit head-on by another motorist, on FM 2644 near Carrizo Springs on Sept. 12, 2014.
U.S. Customs and Border Protection is the unified border agency within the Department of Homeland Security charged with the management, control and protection of our nation's borders at and between the official ports of entry. CBP is charged with keeping terrorists and terrorist weapons out of the country while enforcing hundreds of U.S. laws.