Candles for Life Walkathon to be held October 26th, Saddle Up Against Cancer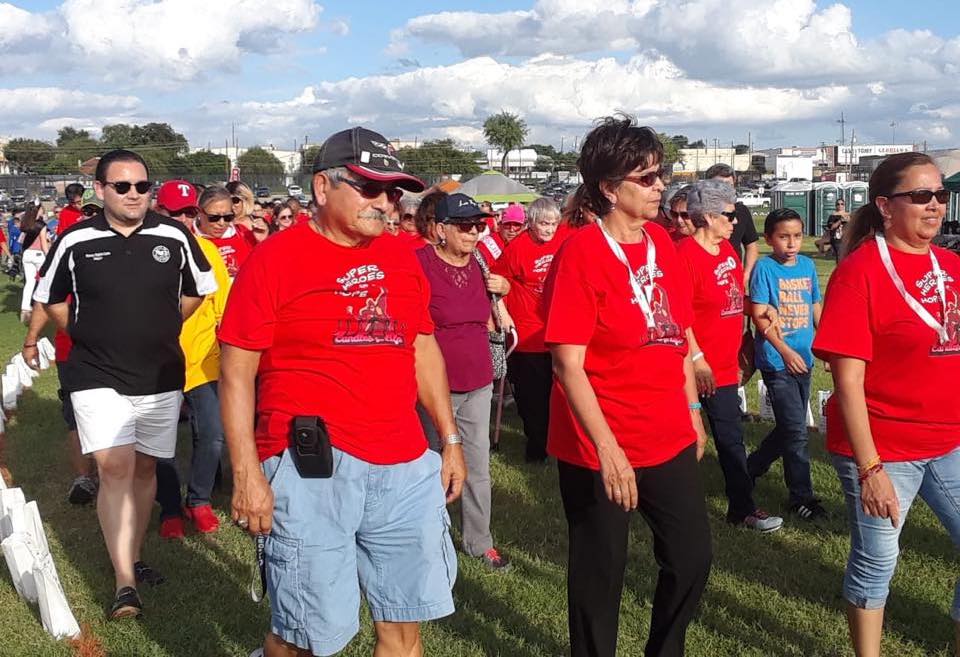 By: Miguel Munoz, Eagle Pass Business Journal, Inc., Copyright 2019
October is Candles for Life Walkathon time, specifically this year's fundraising walkathon for Maverick County persons stricken with cancer is Saturday, October 26, 2019, from 3 P.M. to 12 P.M. at Shelby Park in downtown Eagle Pass, Texas, announced Sandra Vela, President of Candles for Life, Inc.
Vela cordially invites all individuals, schools, businesses, organizations, and groups to join the fight against cancer and participate in this important annual fundraising Candles for Life Walkathon on Saturday, October 26, 2019. All proceeds raised are for Maverick County cancer patients only. To register yourself or your group to participate in the October 26th Candles for Life Walkathon, Vela stated to please contact her at (830) 752-8771, Zulma Sandoval (830) 968-0471, any Board member of Candles for Life, Inc., or the Maverick County Hospital District at (830) 757-4900.
Candles for Life, Inc. Board members include Mike Garcia, Joan Garcia, RN, Maria Menchaca, Lilia Garza, Ana Tovar, Julieta Odeneal, Juliet Martinez, RN, Naina Jimenez, Carmen Uresti, Jesus Casas, CPA, and Patrick Ogren.
This year's theme is "Saddle Up Against Cancer." October is National Breast Cancer Prevention Month in the United States.
The mission of Candles for Life, Inc. is to provide financial assistance to individuals with active cancer. Candles for Life is a 501(c)(3) non-profit organization made up of volunteers who collaborate with community members to raise funds that will help cancer patients exclusively in Maverick County. Candles for Life depends upon monetary donations and fundraising efforts to continue to assist cancer patients in Maverick County.
This year's Candles for Life Walkathon will feature the traditional walkathon at 3 P.M., live musical concert, games and activities, food booths, and fun for the entire family. Bring your family and participate in the walkathon and enjoy the games and activities, live music, and food booths for the noblest cause in Maverick County.