Elizabeth Chisum De La Garza Announces Candidacy for Eagle Pass City Council Place 2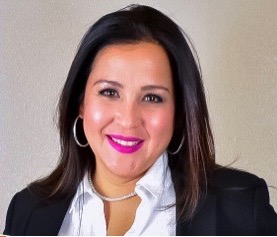 (Press Release) We know The City of Eagle Pass is one of the best cities to live in, its built on love, character and hard-working families. Our uniqueness is not just being home to the only casino in Texas, but the extraordinary potential to continue and prosper as a world-class city on the border of Texas.
I have seen Eagle Pass through the eyes of a daughter, born to Ana Maria Chisum and Frank Chisum. Through the eyes of a wife, married to my lifelong sweetheart for 22 years, Oscar De La Garza, and through the eyes of a mother, our children; Clayton, Riley and Coy De La Garza. I was raised in Eagle Pass and am proud to raise my family in my beloved city.
Today, with the love and encouragement of my family and friends I announce my candidacy for the City of Eagle Pass City Council Place 2.