Groundbreaking Ceremony with City Leaders and Citizens Marks Milestone for City of Eagle Pass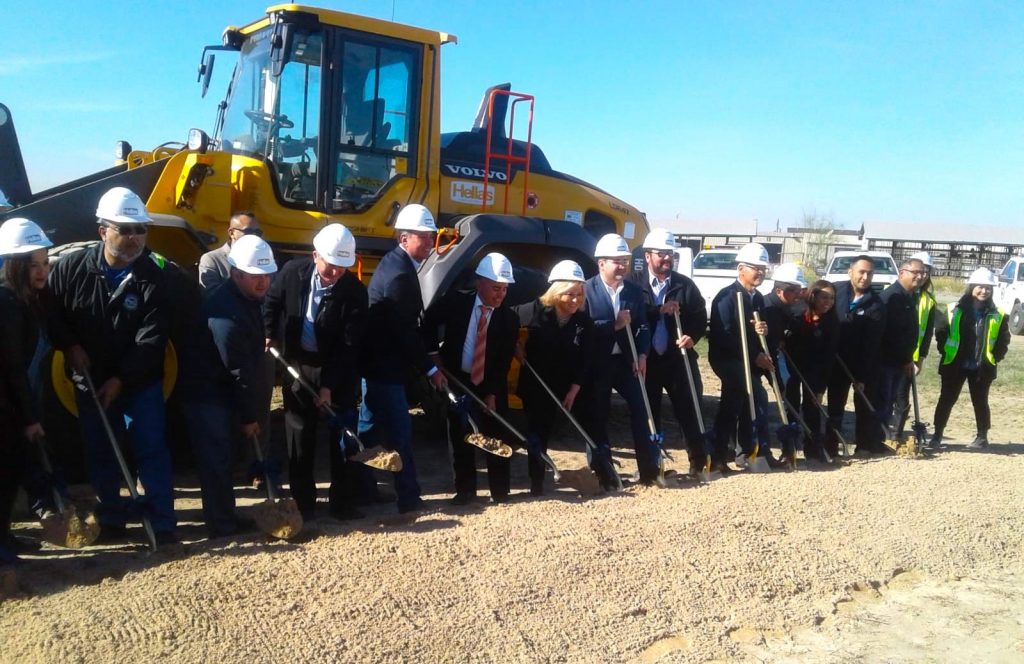 (Press Release) On December 3, 2019, The City of Eagle Pass city leaders held a groundbreaking ceremony today for the City's new state-of-the-art sports complex. Community members and local leaders attended the event to celebrate the City's commitment to improving the lives of the Citizens of Eagle Pass.
At the morning news conference, Mayor Cantu recognized the strong partnership between City, the Winn Family who donated the land, City officials, community organizations and citizens that have supported the project. "We would not be here today if it were not for the overwhelming support of all of you," Mayor Cantu said.
"This expansion project is a testament to how public and private partnerships can bring about significant change. The Winn Family's commitment has been vital to the City of Eagle Pass's ongoing efforts to improve the lives of our Citizens," the Mayor stated.
Sports complexes being built in cities across the nation report economic benefits such as retaining and gaining new residents and businesses by improving amenities and quality of life in the area, improving health resulting in lower health care costs, and increasing tourism by attracting out-of-town visitors for athletic tournaments. Sports complexes also have a positive impact on youth.
Coach Reynol Mendoza said, "The Sports Complex is going to be awesome for all sports lovers in our community. Our youth will benefit the most from it and are extremely lucky to grow up playing on top notch fields. I wish I was a kid again!"
Another local coach shared, "Eagle Pass has always had a tremendous vision to support our youth in sports. Parents, Coaches, Community leaders and in general just the people of this city. I feel a great joy and pride to know Eagle Pass will start working on a city sports complex that will target a variety of sports to better our youth. I'm very confident that this project will benefit our city and our youth for many years to come. Eagle Pass Proud," said CC Winn Varsity Baseball Coach Eddie Roiz.
Eagle Pass strives to make their City a place where it's citizens want to live, work and play.
For more information, contact Cynthia Berchelmann at 830-773-1111 x2028​