Multiple Individuals Charged in Eagle Pass, TX Murphy USA Gas Station Robbery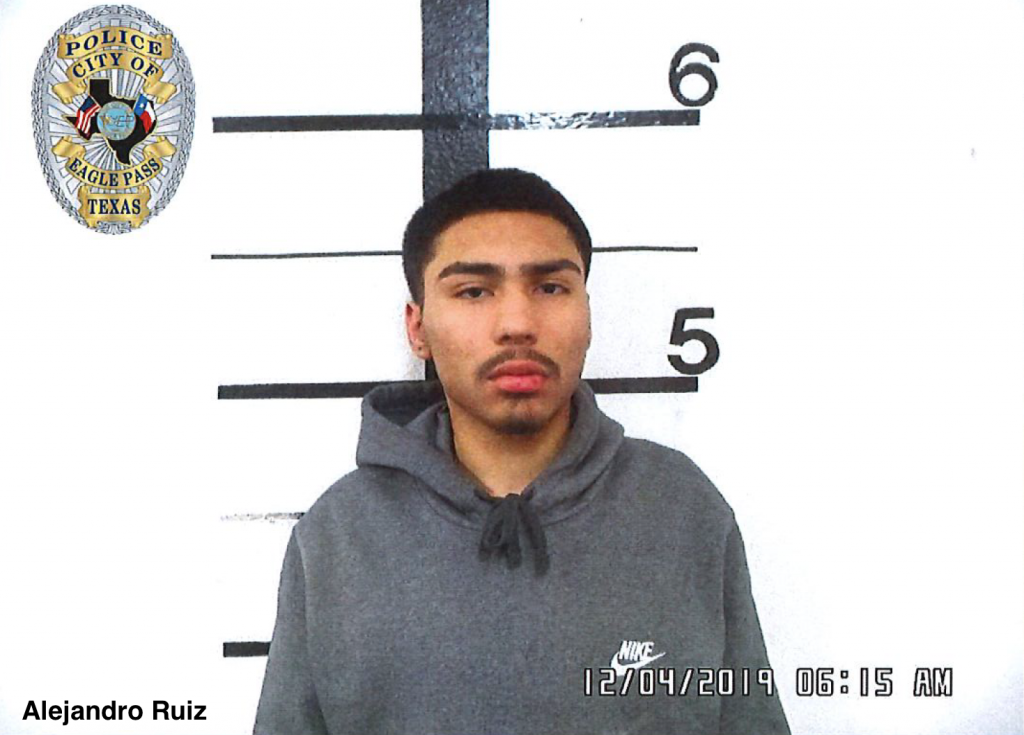 (Press Release) On Wednesday, December 4, 2019, at 3:36 AM, Officers responded to a report of a robbery at Murphy's Gas Station in the 400 block of South Bibb Street. A male subject described as wearing a grey hoodie and jeans is alleged to have entered the store and brandished a firearm at the attendant and took approximately $800.00 in cash and fled the store. 
Officers searching the area encountered a black BMW parked in a residential area occupied by 4 adult males and one male juvenile which were all detained. The investigation revealed a passenger in the vehicle identified as 17-year-old Alejandro Ruiz was the reported suspect in the robbery. Ruiz was formally charged before a magistrate with aggravated robbery, resisting arrest and possession of a controlled substance. A second occupant identified as 19-year-old Christian Alejandro Sanchez was also arrested and formally charged with resisting arrest and interfering with the duties of a public servant. A third occupant identified as 19-year-old Dalen Darryl Gallegos was arrested after being discovered to have an active warrant for his arrest. The male juvenile was remanded to a juvenile detention facility and the fifth passenger was not charged. Ruiz received a combined $77,500.00 bond; Sanchez received a combined $17,500.00 bond and Gallegos received a $4,000.00 bond. Charges will be referred to both the District and County Attorney's Offices.