Rowland Garza Announces Candidacy for State Representative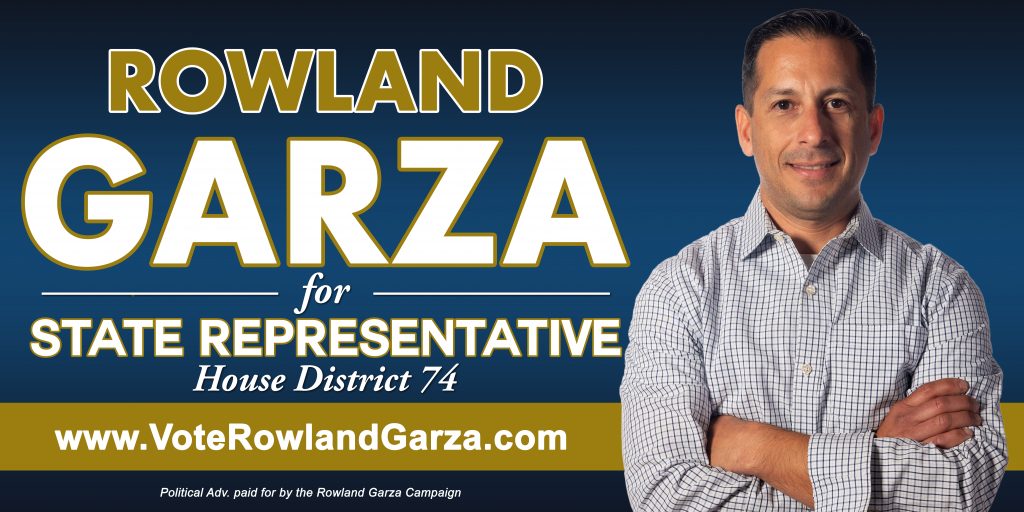 (Press Release) The field of candidates running to fill the Texas House of Representatives District 74 seat has expanded by one, as City of Del Rio Council Member Rowland Garza officially filed his candidacy in Austin on December 9th 2019.
House District 74 is the largest District in Texas, encompassing 12 counties and hosting a population of over 162,000 people, it stretches from Hudspeth County on the western edge of the region down to Maverick County at the southern end.
The vast span of the district boundaries means that the issues are numerous and varied. District 74 represents a unique challenge for leadership, and it will be best served by a leader of unique abilities. Mr. Garza's long history of community service and his years of service as an elected official, combined with his political activism across the state make him a natural and ideal fit for to be this leader.
Garza was born and raised in the region having spent summers in Fort Stockton, where his moms family is from and attending college in Alpine. He has spent his adult life very effectively juggling between raising a family (and experiencing all the very real challenges that come with that responsibility), while also following his passion for serving his community and region in every way he can. He received his master's degree in Public Administration from Sul Ross State University in Alpine, Texas in 2004. First elected to the Del Rio City Council in 2012, he has had an exceptionally productive tenure on the council. He is well-regarded for his dedication and passion to enhance the opportunities for the youth of our communities and on enhancing the quality of life.
Garza is aware of the many issues facing our district, but his initial focus will be on finding ways to help families endure the rising costs of health-care, to ensure teacher pay raises are permanent, and to provide public safety agencies the critical communications and resources they need to serve our region's citizens….and to always stand up for the communities he represents to fight for our fair share.
Garza has experienced first-hand how state and federal funding allocations have under served our border region and he is committed to making progress to increasing the funds funneled into our district. The border region has national security interest and he will make every effort to leverage that interest in order to obtain additional funding to increase the safety of our communities, and the schools located within them.
"I'm thrilled at the opportunity to serve the region I call home, to honor and build upon the work that others have contributed before me, and to achieve the greatest successes through an inclusive and team effort. I'm ready to put my experience to work for families across the District (Texas House District 74) from Eagle Pass to Del Rio to the Big Bend and all surrounding communities," said Garza.
Having always actively sought to surround himself with culturally, economically and philosophically diverse individuals and interests, Mr. Garza will relate to and represent for all fairly.
Garza has proven himself a dedicated husband and father, a skillful and caring public servant, and is respected as a man with important strengths of character; of morals and ethics. He is absolutely committed to both honoring the heritage of and ensuring the brightest future possible for Texas House of Representatives District 74…and to honor and retain the trust of the voters he will represent.
Paid Political Announcement by the Candidate.