Eddie Morales Announces Candidacy for State Representative House District 74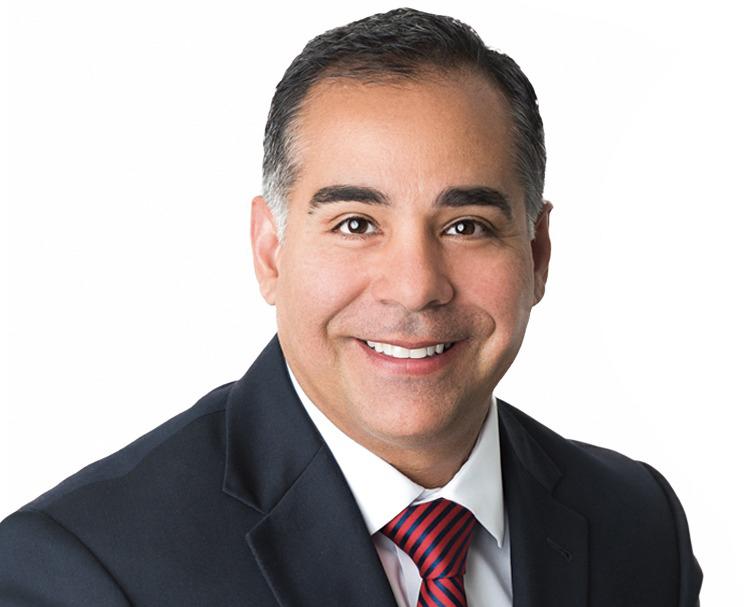 My name is Eddie Morales and I am running for State Representative for Texas House District 74. I am a lifelong resident of south central Texas. Born in Piedras Negras and moved to Eagle Pass as a young child, I grew up in Las Quintas, one of the few "border colonias" in the state. I graduated with honors from Eagle Pass High School in 1993 and graduated from the University of Texas at Austin in 1997 with a major in Political Science and a double minor in Business and Spanish. I continued my studies at St. Mary's Law School and successfully passed the Texas Bar Exam before graduating in 2000.
I am the proud owner of the Piedras Negras Tortilla Factory which has become a popular food destination in Eagle Pass. It is a family business, in its 32nd year of operation, serving mexican meat delicacies and tortilla products. I started working there when I was 12 years old and I wear that badge with pride. Being immersed in a small business taught me an enormous amount of lessons that have molded me into the man I am now. I also own and manage several real estate investments including multi-family, commercial, and industrial properties, as well as a small construction company. In addition, I am a senior partner at a law firm with 72 attorneys and 6 offices in south central Texas. I manage the Eagle Pass office with my law practice focused on providing legal counsel to municipalities, governmental entities, small and large businesses, and individuals. I am a trial litigator representing regular folks as well as companies sued in the region and those involved in catastrophic accidents with serious injuries.
Most importantly, I am NOT a career politician. I am self-funding my campaign to show my dedication to the citizens of House District 74. As the only candidate to have traveled and visited with constituents and elected officials in all 12 counties before the end of year, I have shown the commitment that the District requires. I am a positive contributor to my community by employing dozens of local citizens, paying my property taxes timely, supporting local organizations with donations year round and holding real jobs in the real world! I ask that you carefully vet my opponents and ask if the same holds true for them.
There are many issues facing House District 74. In my visits throughout the district, the focus of many revolved around providing quality educational opportunities to our youth, roadway infrastructure improvements, access to healthcare, and border security.
PUBLIC EDUCATION & LABOR WORKFORCE – A major focus of our campaign is on public education and increasing funding for school safety and security programs to protect students and teachers as well as increasing resources for mental health programs focused on early intervention. Texas ranks 43rd out of 50 in money invested per student. I am the only candidate in this race who has gone on record to support the Texans for Public Education 25×25 Initiative which would mandate that Texas invest more in students and bring us down to 25 on the list by 2025! A major part of strengthening our labor workforce in the region should be focused on the continued support for adequate funding of our Sul Ross University system by making sure that adequate infrastructure, personnel, courses, and relevant degrees are being offered not only at the main branch but equally important to the satellite branches as well. It is important to keep in mind that not everyone is destined to attend a 4-year university and we must seek greater resources for the expansion of technical, trade school, and career training opportunities. Our economy cannot grow without a skilled workforce. Our students deserve more opportunities. The time to invest in tomorrow's workforce is now.
ACCESS TO HEALTHCARE – Rural healthcare access is a top priority specifically for District 74. All constituents should have access to quality and affordable healthcare. I support the expansion of clinics and a variety of healthcare provider options, which may include physicians, nurse practitioners, physicians assistants, and technology supported healthcare services. The State should expand Medicaid funds to draw down additional federal dollars in order to increase reimbursement rates for physician services. We must also focus on increased funding for women's healthcare and increased access to cancer screenings and mammograms. I would author and support legislation that would focus on specific funding, scholarships, and grant opportunities for local communities to recruit local talent interested in the medical profession and willing to return to service their community. Focusing on local talent within the community will increase retention of those professionals since they tend to have families and feel vested in the community they grew up in.
ROADWAY INFRASTRUCTURE – Roadway access between communities through a modernized roadway transportation network is absolutely essential for the safety of our citizens and the growth of our communities. This critical infrastructure connects communities and serves as a catalyst for job growth and employment opportunities. As your State Representative, I'll fight for more of our state TxDOT resources to be allocated in all of District 74. Our local cities and counties cannot afford significant infrastructure investments alone and we need a fighter in Austin to ensure the state invests in our region. 
THE BORDER – I support controlled and secured borders using a combination of manpower, advanced border security technology, and in some rare instances, depending on whether it makes financial sense, physical boundaries. I fully support legal immigration, expanding worker visa permits, and brazero-type visas for farming and agriculture. I would also ask that Congress create a legalized pathway towards expedited but controlled citizenship for those that follow our immigration policies. International border trade and commerce is a critical element to growing local and state economic conditions. The border region is the largest contributor to the state's economy. I believe that the state should provide greater resources to modernize our ports of entry and transportation infrastructure, which would support the transportation of produce and manufactured goods throughout the state as well as increase our interstate commerce reach. The State has the land, resources, and manpower to be the global leader when it comes to international border trade and commerce.
CONCLUSION – Our campaign is focused on being "A Voice For All" and our efforts have not gone unnoticed considering I am the only candidate in this race to have received over 10 local and state-wide endorsements from organizations made up of members and their families in the District. The District is poised for an educated, hard working State Representative who is NOT a career politician. Someone with proven success in the REAL world who understands the difficulties that regular middle class Texans face on a daily basis. Whose character was shaped from humble beginnings and a strong work ethic and who will not forget his roots. I invite you to see the fruits of our labor by going to our campaign Facebook page or our website at: www.MoralesForTexas.com. Early voting starts February 18-28 and Election Day is March 3rd.
Political Paid Announcement by the Candidate.