Judge in Del Rio Sentences Mexican National to 30 Years in Federal Prison for Smuggling Schemes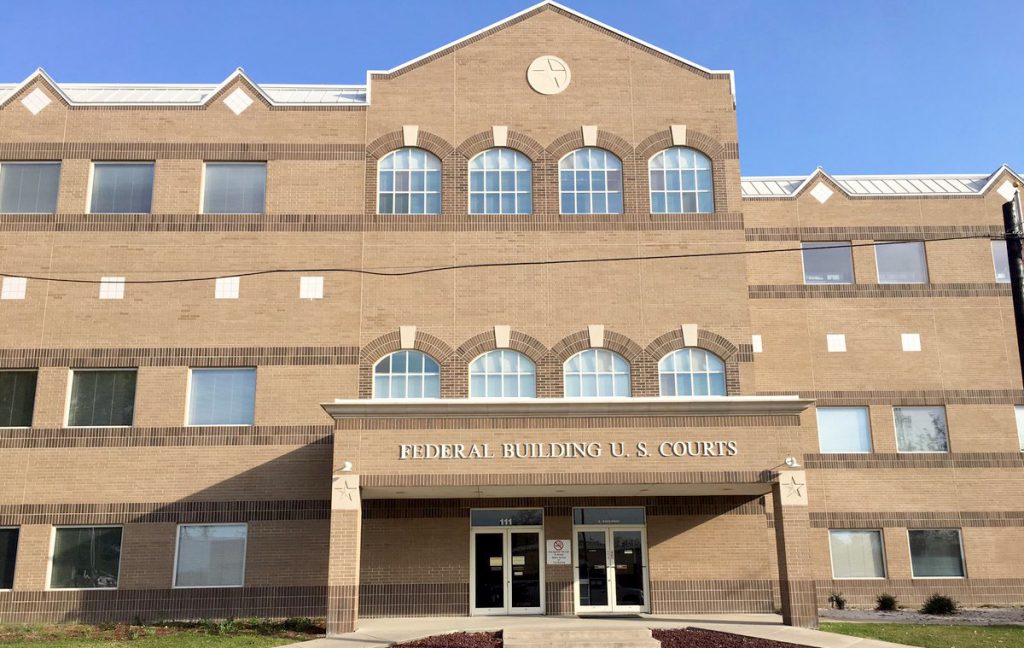 (Press Release) A judge in Del Rio sentenced a Mexican national to 30 years in federal prison for his role in various smuggling schemes involving drugs, firearms and humans out of Piedras Negras, Mexico, announced U.S. Attorney John Bash and Homeland Security Investigations (HSI) Special Agent in Charge Shane Folden, San Antonio Division. 
During yesterday's sentencing hearing, U.S. District Judge Alia Moses ordered that Pedro Gama-Alvarez (aka "Guero," "El Lobo"), a 40–year-old resident of Mexico City, Mexico, be immediately placed in deportation proceedings and under non-reporting supervised release for a period of five years after completing his term.
On February 27, 2019, Gama-Alvarez pleaded guilty to one count of conspiracy to possess with intent to distribute marijuana. By pleading guilty, Gama-Alvarez admitted that from February 2011 to September 2012, he was responsible for the smuggling of more than 16 kilograms of cocaine and over 2,600 kilograms of marijuana into the U.S.
"This sentence represents the seriousness of these crimes and serves as an appropriate punishment for Pedro Gama Alvarez for his role in a major drug trafficking organization that had a damaging impact in our communities," said HSI San Antonio Special Agent in Charge Folden. "HSI will continue to utilize its broad authorities to dismantle criminal organizations who blatantly ignore the laws of this nation."
Gama-Alvarez has remained in federal custody since authorities arrested him on September 1, 2018, near Eagle Pass, Texas, nearly six years after a federal grand jury in Del Rio indicted him.
HSI agents conducted this investigation. Assistant U.S. Attorneys Sarah Spears and Amy Hail prosecuted this case on behalf of the government.