CBP Field Operations Seizes Over $11 Million in Methamphetamine within Commercial Bus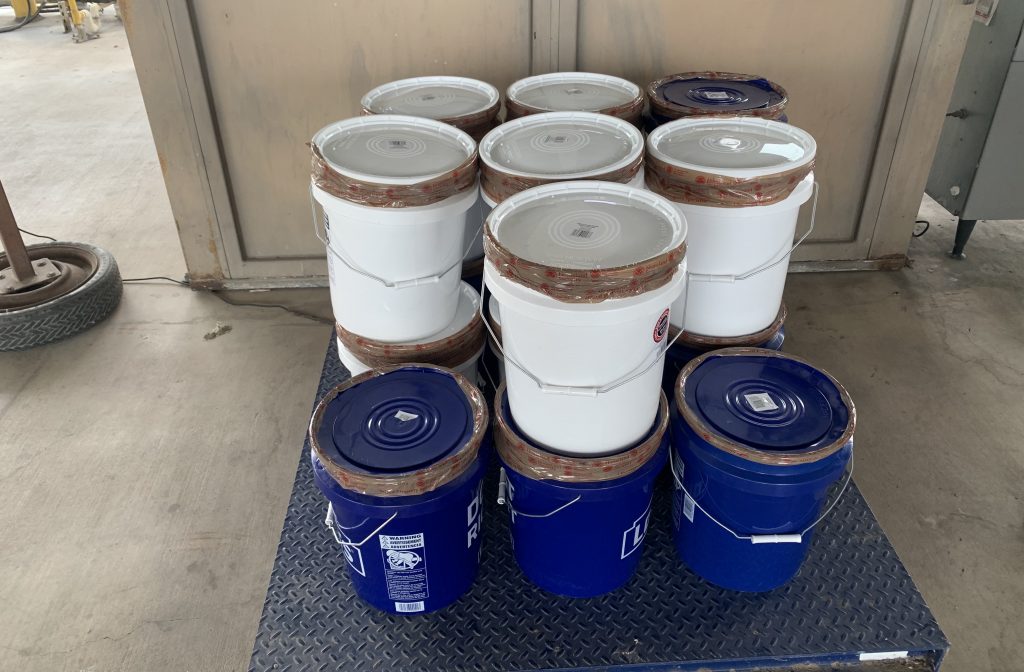 (Press Release) EAGLE PASS, Texas—U.S. Customs and Border Protection (CBP), Office of Field Operations (OFO) officers seized more than $11 Million in methamphetamine in a single enforcement action at the Camino Real Bridge.
"Securing the passenger environment is a critical mission for CBP and this significant methamphetamine seizure underscores the need for our officers to stay ever-vigilant and aware of the narcotics threat while facilitating lawful travel," said Port Director Paul Del Rincon, Eagle Pass Port of Entry.
The seizure occurred on Saturday, June 27, when CBP officers assigned to the Camino Real International Bridge encountered a commercial bus arriving from Mexico. The 1998 Liberty MCIN bus was referred to secondary examination. Following a canine and non-intrusive imaging system inspection and subsequent physical inspection, CBP officers discovered 32 packages containing 565.88 pounds of alleged liquid methamphetamine concealed within the floor area of the bus.
The narcotics have an estimated street value of $11,317,534.
CBP seized the narcotics along with the bus. The case was turned over to U.S. Immigration and Customs Enforcement-Homeland Security Investigations (ICE-HSI) special agents for further investigation.