In Loving Memory of Daniel Perez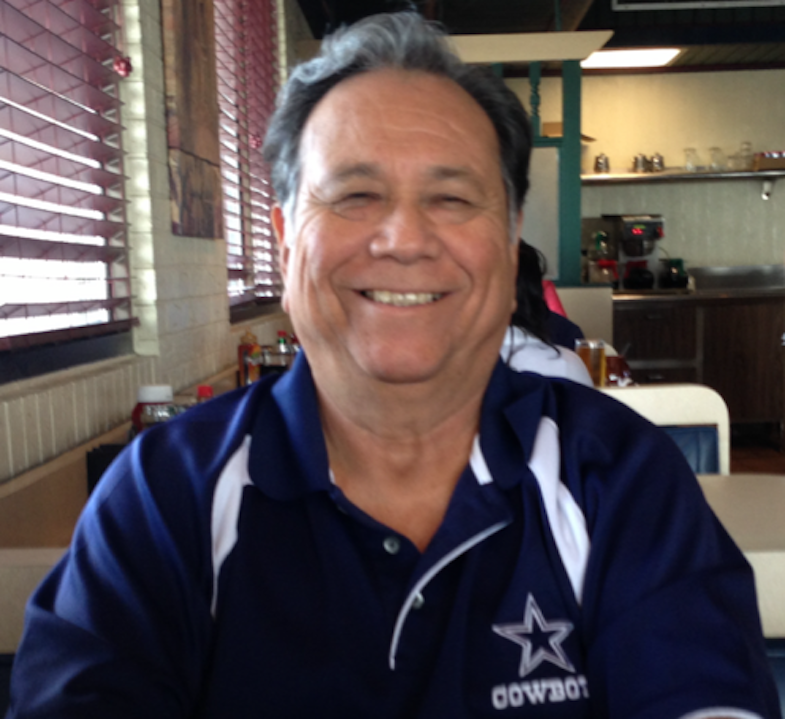 (OBITUARY) Daniel Perez entered eternal rest peacefully August 3, 2020 at his home in Eagle Pass, Tx.
Daniel is survived by his beloved wife of 47 years Virginia F. Perez, two sons Daniel Perez Jr., Jorge Alejandro Perez, one daughter Laura Yvette Perez, two grand daughters: Danielle Perez and Lauren Perez, and one grand son: Nathan Perez.
Also surviving him are his mother Francisca Perez, four sisters: Teresa McMurray, Margie Rueda, Carmen German, and Lucy Perez, and two brothers: Gregorio Perez and Alfonso Perez.
Daniel was a great father and loving grandfather and a wonderful husband. He enjoyed taking care of his mother, taking care of and playing with our German Sheppard Max, and watching the Cowboys win or lose. He also tremendously loved going dancing with our two best friends Gloria and Rafael Chancy.