In Loving Memory of Margarita Olivares Rodriguez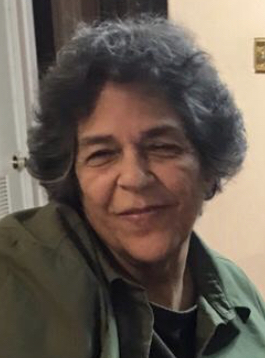 Laughter, strength, understanding, and compassion have all been used to describe our mom, Margarita Olivares Rodriguez. She embodied those qualities including one of her great strengths, kindness. Even through triumphs and tribulations she smiled and always offered a helping hand. Margarita or Margie were what most people called her. But to us, her family, she was called Mom, grandma, and Uncle Margie. Uncle Margie was coined by our Uncle Roly because she was the only girl out of all of our grandparents' kids.
Our mom was born on February 25, 1948, the third oldest of five children and grew up in a loving and close-knit family in Eagle Pass, Texas. While in high school she worked at Three Sisters Retail Store until she graduated in 1967. Soon after, she married and moved to Washington state where she had her first daughter, Lucinda. She then returned back to Eagle Pass, where she had her second daughter, Veronica. She began to work as an instructional aide for San Luis Elementary. She then had her third child, Rogelio David. While she was a dedicated mom, daughter, sister, and aunt, she was also very important to all her "babies", her students that she loved helping everyday. She transferred to LDC and became the librarian. She loved being a Librarian where she shared her creativity and taught the children in her classes to embrace imagination. She was always there for anyone that came into her life.
After 39 years in education, Margie enjoyed her retirement years with family. At her home in Eagle Pass, she spent quality time with her son and daughter-in-law, two grandchildren, her family, and her "Golden Girls". She also traveled often to San Antonio to spend time with her daughter and her two other grandchildren. She loved the Hallmark channel, reading books, and spending time with her grandchildren and family.
Our mom, Margarita Olivares Rodriguez, passed peacefully in her home in Eagle Pass, Texas on Wednesday, August 19, 2020 at the age of 72. She is survived by her children; daughter, Lucinda Caldwell, son Rogelio David Rodriguez, daughter-in-law Claudia Rodriguez and son-in-law Michael Caldwell. She was the proud grandmother of her grandsons, Aaron and Roger David, and granddaughters, Isabella and Angela. She is also survived by her brothers Adolfo Olivares Jr., Jesus M. Olivares, sisters-in-law Diana Olivares and Linda Olivares, and many nieces, nephews, and great nieces and nephews. She is preceded in death by her parents Adolfo Sr. and Angela M. Olivares, her brothers Rolando and Roberto Olivares, her daughter Veronica Rodriguez, and nephew Rolando Olivares Jr.
Our mom loved with all of who and what she had. We will miss her everyday. One of her favorite sayings was "We love you little, we love you big, we love you like a little pig…" Rest in Peace.
The Olivares/ Rodriguez family would like to thank everyone for their love, thoughts, and prayers.
#olivaresstrong
#rodriguezstrong
To the world you may be one person but to one person you may be the world.
Taylor Hanson