J. M. "Chuco" Farias Seeks Re-Election to Maverick County Hospital District Board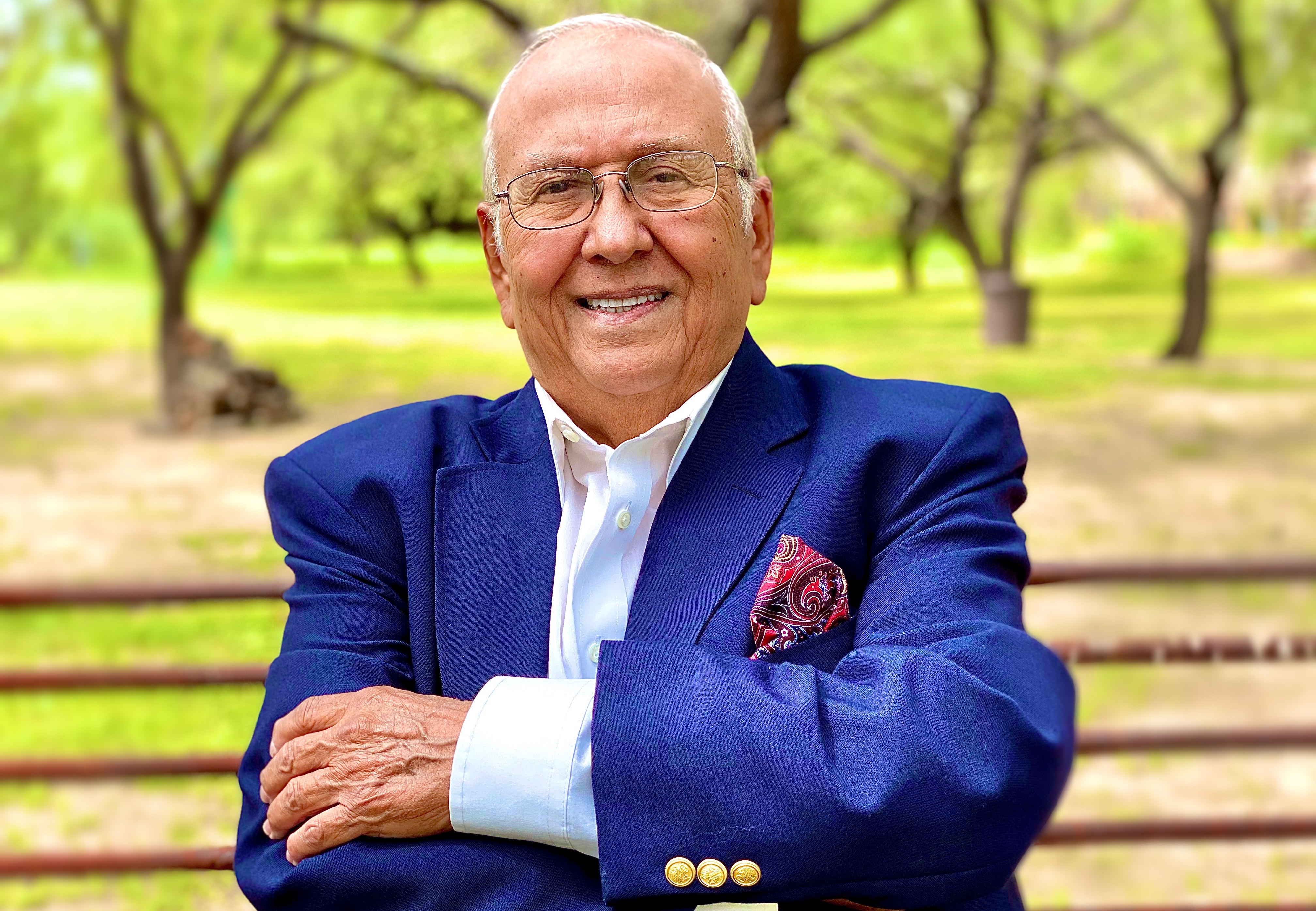 My name is J. M. "Chuco" Farias, and I am seeking re-election to the Maverick County Hospital District Board of Directors.
I was an educator for 35 years, a Head Baseball Coach, Asst. Athletic Director, Assistant High School
Principal and Principal of both high schools.
My late wife and my two grown children have supported my dream of providing for our community, the health services that they deserve. Many have heard me say, "Health services must keep pace with growth of the Community," This is something I sincerely believe in and will strive to achieve.
For over 50 years, I have worked diligently to help our young generation, our middle age,
our Veterans and our senior citizens.
I have been successful in all areas.
As a member of the Maverick County Hospital District Board of Directors, I have contributed, with the help of others, to bringing about the following:
-The very first Renal (Kidney) Dialysis Clinic
• The very first Oncology (Cancer) Clinic
-The very first Heart Clinic specializing in Angioplasty, Cardiovascular Disease, Pacemakers, Stents, etc.
-The Recruitment of over 35 doctors/specialists.
-Supported the Indigent Program that has helped over 10,000 patients.
-Helped to establish the following: General Surgery, Vascular Surgery, Urology, Neurology, Endocrinology, and Oncology.
-Hired a Full time Cardiologist.
-Helped establish the Voucher Program which covers a doctor
of the Patient's choice, and its cost.
-Supported the Physicians Specialty Group.
-Voted in favor of the Breast and Cervical Cancer Services.
-Voted against raising taxes in 2019 and 2020.
-Voted in favor of term limits.
-Fought so that Veterans and Federal Employees could have an office at the Maverick County Hospital District.
I am well aware that I represent everyone. What we have at the hospital district is available to all our citizens.
I want people to know that in me you have a friend who will make sure that your health needs are taken care of and that will go steps further to ensure that you never feel alone as if nobody cares.
In closing, I wish to inform you that we will have a balanced budget, and No health services will be cut.
Therefore, I humbly ask for your vote and support in my bid to be re-elected to the MCHD Board of Directors.
Early voting will begin on: Oct. 13 – 30 with Election day taking place on Nov. 3, 2020.
Political Announcement Paid by the Candidate.