Justice Rebeca Martinez Earns a shot to become Chief Justice, Fourth Court of Appeals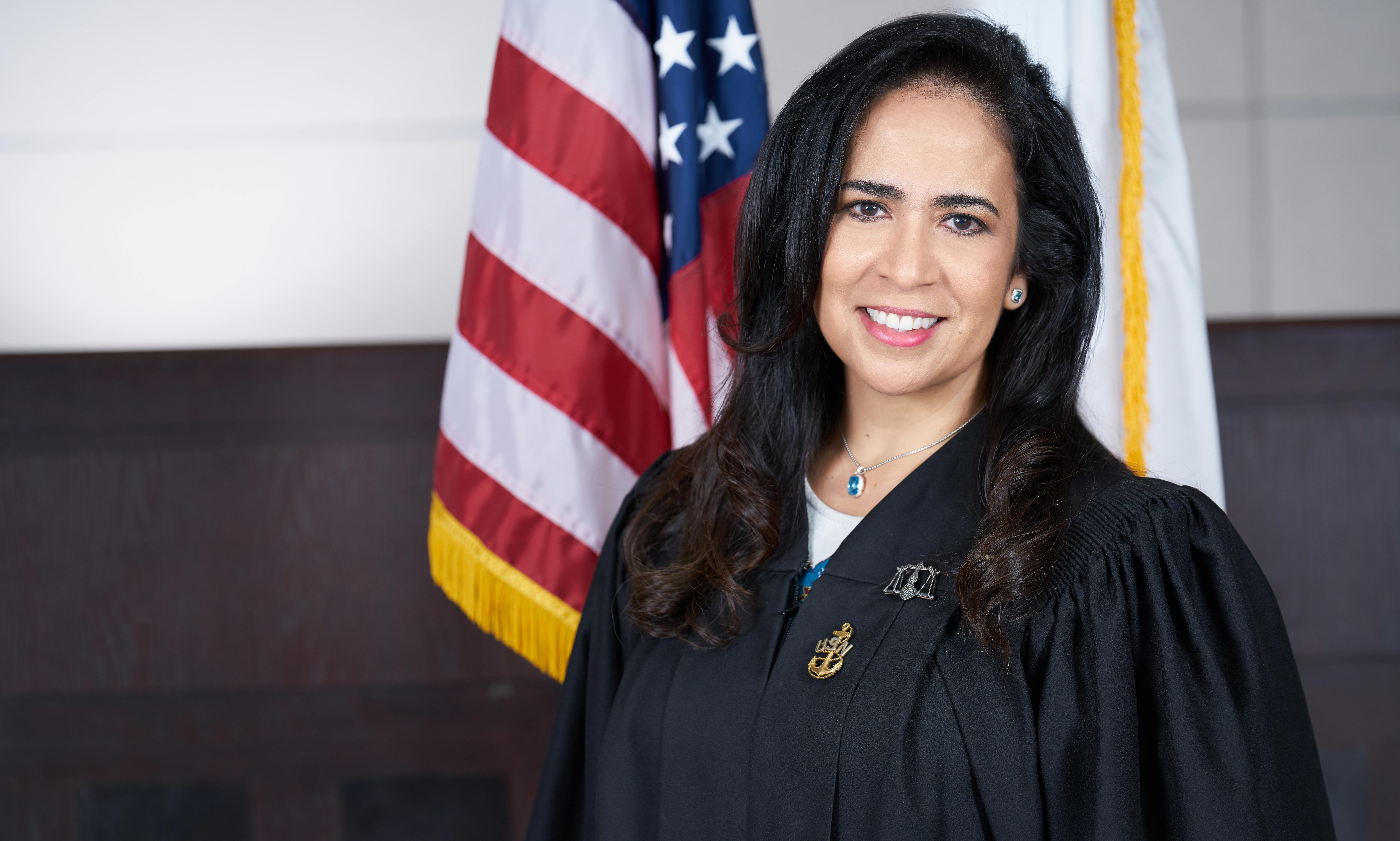 Eagle Pass, Texas – The Texas 4th Court of Appeals, currently composed of seven all-women justices, reviews the appeals from all criminal and civil trial courts within its 32-county judicial district. The judicial district stretches along the border from Val Verde, Maverick County, south to Webb and Starr County, then north including San Antonio and into the Hill Country. Voters will choose the intermediate appellate court's next Chief Justice in this year's election.
Justice Rebeca Martinez has earned the endorsements of both the Laredo Morning Times and the San Antonio Express-News. For Chief Justice, "we recommend Rebeca Martinez, a Democrat… praise(d) for her work ethic, demeanor and knowledge of the law…"
When asked why she's the best choice, Justice Rebeca Martinez — who sees the role of Chief Justice as critical to defending the rule of law and the integrity of the court — replied, "We must preserve the independence of the judiciary and the public's confidence in it. The pandemic has changed the justice system. The next Chief Justice must be immediately prepared on January 1, 2021 to meet the administrative, technological and fiscal challenges facing all Texas appellate courts, and be capable of sustaining judicial efficiency while protecting our court family and the public we serve."
Rebeca Martinez is currently the Senior Associate Justice, with the proven judicial experience necessary to preside as the next Chief Justice. She has authored over 1,000 opinions since her election in 2012 and reelection in 2018 to her current seat at Place 7. She is both respected and recognized for her contributions to the legal profession and to her community.
Visit the Texas 4th Court of Appeals' website for more information about Rebeca's service and leadership roles in various local, state and national organizations, too many to detail here. The Texas judiciary recently re-elected Justice Martinez to the Board of the State Bar of Texas Judicial Section, and she has served as District Director of the National Association of Women Judges. More information is available on her campaign website at www.Rebeca4Chief.com.
"Justice is on the ballot. That's what's really at stake for the voters in Maverick County, and they get to elect their next Chief Justice now."
Rebeca Martinez is the proud daughter of a Vietnam Veteran, graduate of Boston University School of Law, and served with both a federal and state appellate judge. A 20-year seasoned litigator in civil and criminal courthouses across South Texas, Rebeca Martinez has almost a decade of relevant appellate judicial experience, critical for the next Chief Justice.
VOTE EARLY NOW through Friday, October 30, 2020. Election Day is Tuesday, November 3. For local voter information, contact the Maverick County Elections Department at (830) 757-4175. Visit VOTE411.org for election information or call 1-844-TXVOTES (898-6837).
Pol. ad. by Justice Rebeca Martinez for Chief Justice Campaign, PO Box San Antonio, Texas 78283, (210) 504-6566, www.Rebeca4Chief.com.