Breaking News! Governor Abbott Orders Texas Department of Public Safety to Add Additional Commercial Truck Inspection Checkpoints and Implement New DPS Strike Forces
By: Ricardo E. Calderon, Eagle Pass Business Journal, Inc., Copyright 2022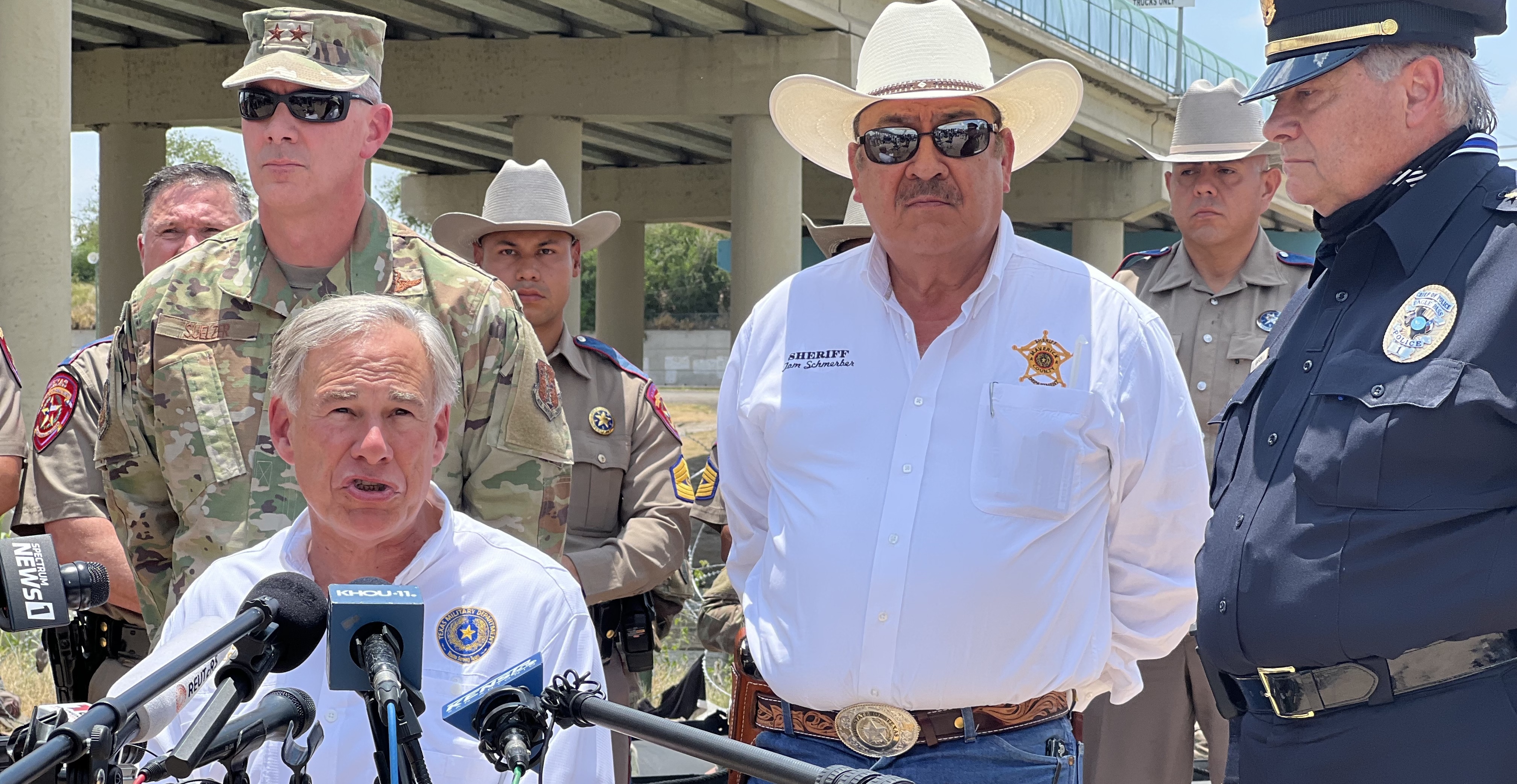 Texas Governor Greg Abbott announced at a press conference on the banks of the Rio Grande in Eagle Pass, Texas held on Wednesday, June 29, 2022 that he was ordering the Texas Department of Public Safety (DPS) to add additional truck check points throughout the state for the inspection of all commercial trucks to develop a strategy of stopping human trafficking, drug smuggling, and other unlawful activities as a result of the tragic incident in San Antonio, Texas where 53 migrants died in an 18 wheeler tractor-trailer while being transported from Laredo, Texas on Monday, June 27, 2022.
Abbott did not provide specific details how and where DPS is going to install these additional commercial truck checkpoints throughout the state, citing he did not wish to tip off human smugglers and cartels. It is unknown if these new truck inspection checkpoints will be the same or similar to the ones he ordered in April 2022, which cost the state of Texas over $4.2 Billion in goods and services and the loss of 36,000 jobs according to an economist.
In addition, Abbott announced that he was ordering DPS to add two squads of special strike forces of 22 members each effective immediately commencing with Eagle Pass, Texas to work with the Texas Army National Guard, DPS Operation Lone Star, local police departments, and county Sheriffs departments to attempt to stop the crossing of undocumented immigrants into Texas and United States. Abbott added that if additional strike forces are needed, they will be added by DPS as the need arises.
Abbott did not provide specific details at the Eagle Pass press conference on June 29 as to how DPS is going to implement these two new programs designed to curtail human trafficking, undocumented immigrants, and drug smuggling from Mexico.