Federal Court Preliminary Injunction Hearing Against Maverick County Judge and County Commissioners on $7.2 Million Bonds Resumes on Monday, November 20, 2023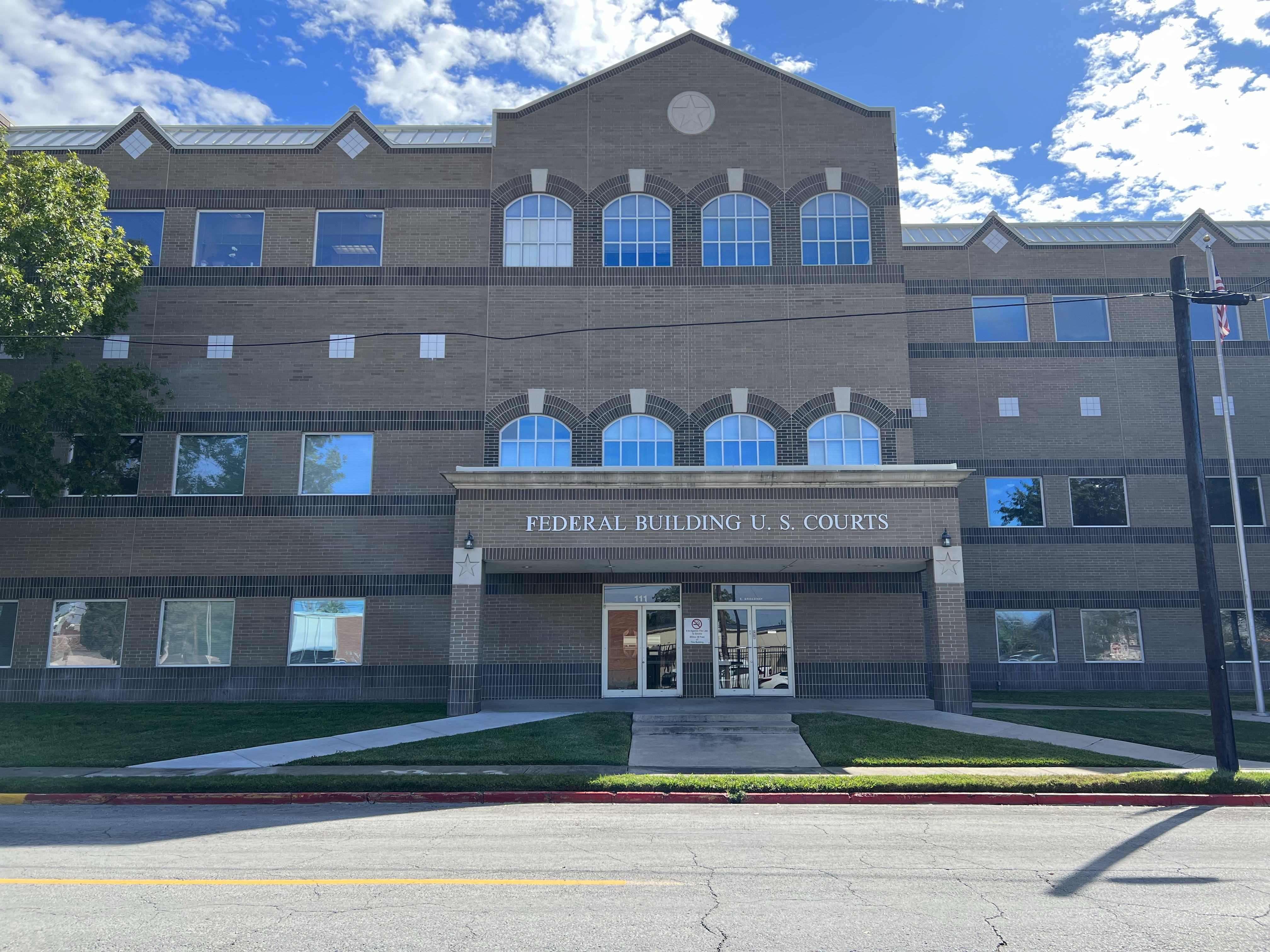 By: Ricardo E. Calderon, Eagle Pass Business Journal, Inc., Copyright 2023
After a long six and one-half hours of testimony heard on Tuesday, November 14, 2023 in a preliminary injunction court hearing held before Chief U. S. District Judge Alia Moses in federal court on the lawsuit filed by Maverick County citizen, Enriqueta Diaz, against Maverick County Judge Ramsey English Cantu and County Commissioners Rossana Rios, Olga M. Ramos, and Roberto Ruiz was continued, Chief U. S. District Judge Moses has scheduled the continuation of the preliminary injunction hearing on Monday, November 20, 2023, at 10:30 a.m. in Del Rio, Texas.
At the November 14, 2023 Court hearing, Chief Judge Moses continued the case to allow all parties the opportunity to present their witnesses and evidence concerning Diaz's request for a preliminary injunction against Defendants from issuing the $7.2 million of certificates of obligation (bonds) for Maverick County's 30 percent contribution towards a $24 million Texas Water Development Board (TWDB) expansion project of the Maverick County Water Treatment and Wastewater Plant, located at the Maverick County Industrial Park (Radar Base) in Eagle Pass, Texas.
Chief Judge Moses, without ruling on the merits of Diaz's motion for a preliminary injunction at the November 14th court hearing, did orally issue from the bench a stay against Defendants from proceeding on the issuance of the $7.2 million bonds, filing any answers or pleadings in both pending state and federal court lawsuits concerning the validity or issuance of the $7.2 million bonds, enjoined Maverick County Attorney Jaime Iracheta from filing any pleadings in the pending state and federal cases until the Court issues, assumed supplemental jurisdiction of all state statutes and legal matters concerning the $7.2 million bonds, and announced she was appointing a court-appointed attorney to represent Diaz.
Diaz contends Defendants unlawfully rejected a citizens petition of 1,665 registered voters of Maverick County requesting a referendum election on the $7.2 million bonds despite meeting the required number of signatures for having such an election and that her civil and constitutional rights have been violated as a result of County Judge Cantu's finding her in contempt of court, ordering her arrested and detained, and denying the citizens' First Amendment rights to petition the government for grievances (referendum election).
Defendants contend that although the citizens' petition satisfied the required number of signatures of registered voters to ratify (approve) a referendum election, the petition was denied due to an exemption allowed under state law when there is a public nuisance of an unforeseen emergency endangering the public safety and health of the citizens and they did not violate Diaz's civil and constitutional rights.
At the November 14th court hearing, Chief Judge Moses had many questions on why the citizens petition had been rejected by Defendants if the Elections Administrator, Isamari Sanchez-Villarreal, verified sufficient signatures (1,665) to meet the minimum threshold required for a referendum election; why was there a criminal investigation against Diaz and others for alleged fraud on the signatures of the petition when Defendants did not reject the petition based on fraud, but rather on the public nuisance exemption of an unforeseen emergency; when did Quemado and Normandy have an unforeseen emergency due to the lack of water and sewer if they have been without them since 1932; what basis had Defendants used to declare a public nuisance exemption of unforeseen emergency affecting Quemado and Normandy residents; how could Defendants require Maverick County taxpayers pay for the $7.2 million bonds if they did not have a plan on which real properties would be serviced by the expansion of water and sewer lines; why would only 300 residences out of 500 benefit from the expansion project; and noted that based on the evidence presented thus far it sounded like Defendants were maliciously prosecuting Diaz.
Time is of the essence as Maverick County has a deadline of December 2023 to approve the issuance of the $7.2 million bonds in order to fund its 30 percent contribution of the $24 million TWDB project; otherwise, the TWDB project would be lost.
Maverick County filed a state lawsuit in the 293rd Judicial District Court in Maverick County seeking a declaratory judgment validating the issuance of the $7.2 bonds on an expedited basis with a scheduled court hearing on Monday, November 27, 2023. All Maverick County residents owning real property or paying ad valorem taxes on real property are interested parties in the lawsuit. Unless one Maverick County resident qualifying as an interested party files an answer or counterclaim challenging Maverick County's declaratory judgment lawsuit, the state district court judge may grant a default judgment and uphold the validity of Maverick County's issuance of the $7.2 million bonds.
At the November 14th federal court hearing, Chief Judge Moses stayed all state and federal proceedings until she issues a ruling on Diaz's motion for a preliminary injunction. It is anticipated that Chief Judge Moses may issue a ruling on the preliminary injunction after hearing all of the evidence presented by the parties at the November 20, 2023 court hearing.